Sophia Kianni
Getting stuff done with Sophia Li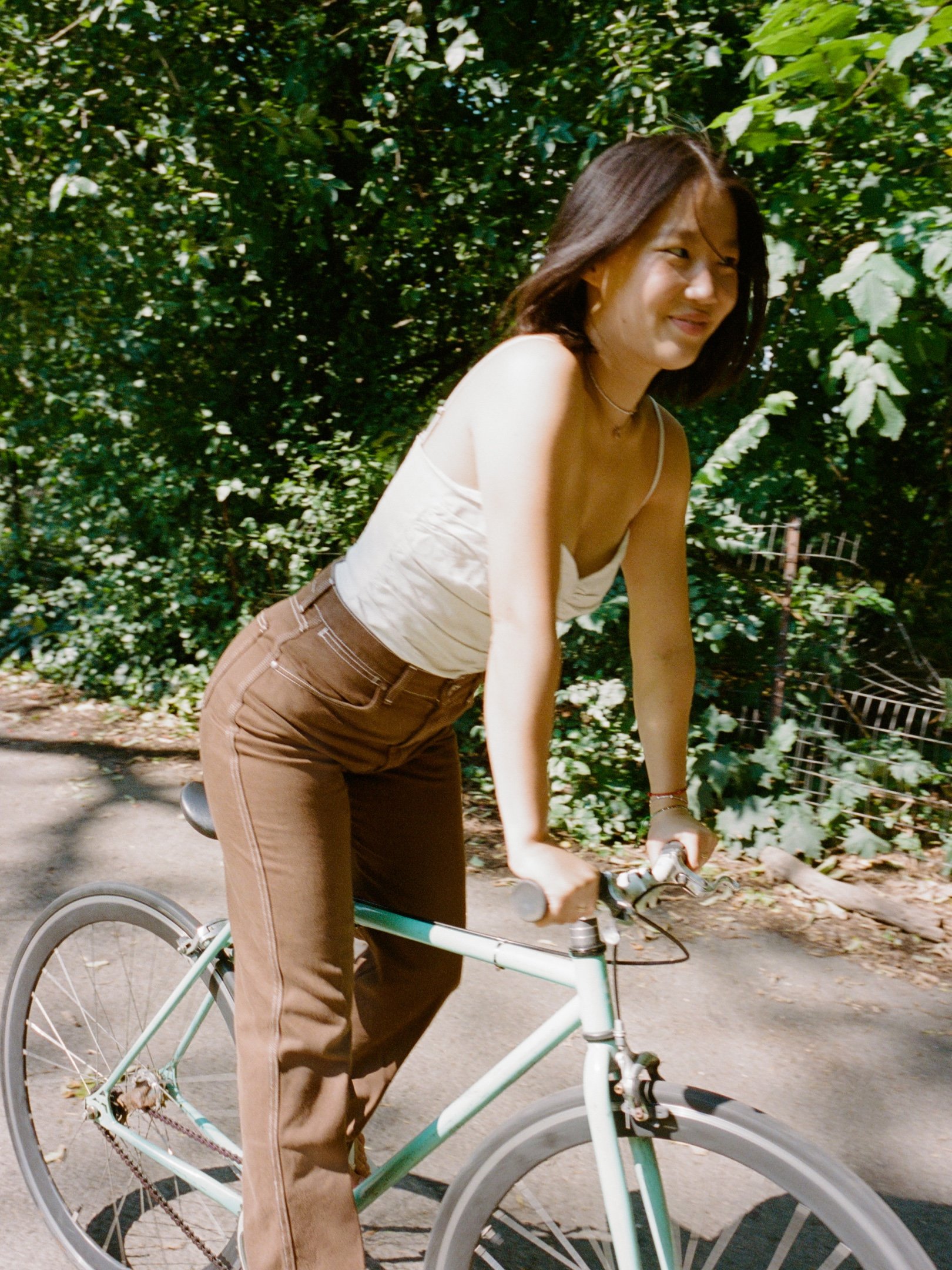 Meet Sophia Kianni, an 18-year-old climate and environmental activist and the founder of Climate Cardinals.
Tell us how you got started working to combat climate change.
My passion for climate activism began on a trip to Iran in middle school. While staying at my grandmother's house in Tehran, I was struck by how polluted the air was—even the stars at night were obscured by smog. I began to read about climate change in the Middle East, where temperatures in the region are rising more than twice the global average. I brought up these concerns to my relatives and was shocked when they informed me they knew almost nothing about climate change.
Determined to educate them, I translated climate change information into Farsi after realizing there was a lack of scientific literature available in languages other than English. Through reading my translations, my relatives have developed the proper scientific background to adequately advocate for their community and communicate their concerns to leaders.
Over a year ago, I decided to start organizing with groups such as Fridays for Future, Extinction Rebellion, and This is Zero Hour. I was inspired to start working with other young people from around the world who were just as passionate as I was about climate justice. I realized that none of the organizations were focused on mobilizing non-English speakers like my relatives, which I perceived as a huge problem. I decided to start Climate Cardinals in order to close the gap in climate education.
Tell us about Climate Cardinals.
Climate Cardinals is an international youth-led nonprofit working to make the climate movement more accessible to those who don't speak English. We aim to educate and empower a diverse coalition of people to tackle the climate crisis. We have over 6,000 volunteers who are translating and sourcing climate information into over 100 languages. To date, this international movement spans 41 countries and has reached over 350,000 people.
Why did you start it?
I have been working on translating climate information for the past 6 years, but a few months ago, I decided to turn my experiences into a nonprofit. As explained in our Forbes profile, with students staying home due to COVID-19, I wanted to provide bilingual students a safe way to obtain virtual community service hours. Our translators have an average age of just 16 years old, and we have partnered with Translators without Borders and Respond Crisis Translation, two of the largest volunteer translating nonprofits in the world, to proofread our translations.
Additionally, given that climate change disproportionately affects people of color, I wanted to do groundbreaking work by empowering a diverse coalition of people from around the world to become activists and articulate the damaging effects the climate crisis is reaping on their communities.
What do you hope to achieve through Climate Cardinals?
I hope to help foster universal access to climate information. We have just partnered with the UN Environmental Program to translate their Youth #ForNature initiative, seeking to enable the effort to be the most widely distributed Letter/Manifesto on biodiversity action. We have also just launched our new chapter system so that young people from around the world can work together to translate climate information in their communities.
How does it feel to be voting in your first election?
I am both excited and nervous to be voting in my first general election. I will be casting my vote for Joe Biden because I believe strongly in his new $2 trillion climate and environmental justice plan that aims to create millions of clean energy jobs.
How does climate change relate to the election?
This election is crucial because without government action there will be no progress on the climate crisis. The current administration has rolled back environmental policies and undone years of work. Just 100 companies are responsible for 70% of greenhouse gas emissions, so personal actions will not be enough to halt climate change. We need to vote for candidates who believe in climate change and are committed to passing aggressive legislation that will reform polluting industries.
What do you think other first time voters should know about how their votes can impact climate change?
I hope that other first time voters realize that this election will determine key climate milestones such as the U.S involvement in the historic Paris Climate Accord. The United Nations Intergovernmental Panel on Climate Change Report gave us only 12 years to achieve "rapid, far-reaching, and unprecedented changes in all aspects of society" to help us avoid the worst effects of climate change. We can't afford four more years of inaction of the climate crisis.
What are the biggest challenges you face in your work?
Oftentimes young people aren't given a seat at the table when it comes to crucial climate change decisions and negotiations. Worse still, when we are given a seat at the table, too often we are treated as tokens and are only there to check off a box. I believe it is critical for young activists to be taken seriously and treated with respect; instead of having world leaders simply tell us they're "so inspired by our work," we want them to tell us how they'll take action to halt the climate crisis.
What advice would you give people just starting out in climate change awareness/the fight against climate change?
It's so easy to get involved in the fight against climate change! You can phonebank for climate friendly candidates, donate to climate organizations, join a local climate organization (like a local chapter of Climate Cardinals, Fridays for Future, Sunrise Movement, Extinction Rebellion, or This is Zero Hour), found your own climate organization, push for your school to incorporate climate justice into their course curriculum, etc. The hardest step is just getting started—once you put yourself out there and begin organizing with the climate movement you will be amazed by how supportive and ambitious our community is. Together we can work to push for aggressive climate action!
How do you stay optimistic and persistent in the fight against climate change?
It's hard to watch the state of the world today and not get upset—there are wildfires raging in California and Oregon that wrench my heart. Instead of getting discouraged by these disasters, I try to use them as justification for the importance of my work—how can our world leaders watch as climate change induced disasters displace millions of people and not take action? It's up to all of us to stay persistent and push our governments to do better if we want to make change happen.
Who inspires you and why?
My biggest inspiration is my aunt who came to America from Iran at 17 years old knowing no English. She worked her way through community college and transferred to George Washington University, and now she's the technical director at a hospital in DC. My entire family is composed of first generation immigrants who have worked so hard to achieve a successful life in the United States. Every day I am reminded of their sacrifices as I work to make them proud.
My parents have instilled in me from a young age the importance of giving back to my community—they always said that they would be more proud knowing I made a difference in the world than if I received a fancy job or prestigious accolades. My dream is to help give other young people access to the same opportunities that my parents worked so hard to give me. Language, money, and education should not be barriers to success.