Linen Deep Dive
Linen deep dive
We think linen is one of the best fibers out there, and not just because it makes you look like you're summering on the French Riviera. It's a fast-growing, plant-based fiber that's rapidly renewable. Right up our alley.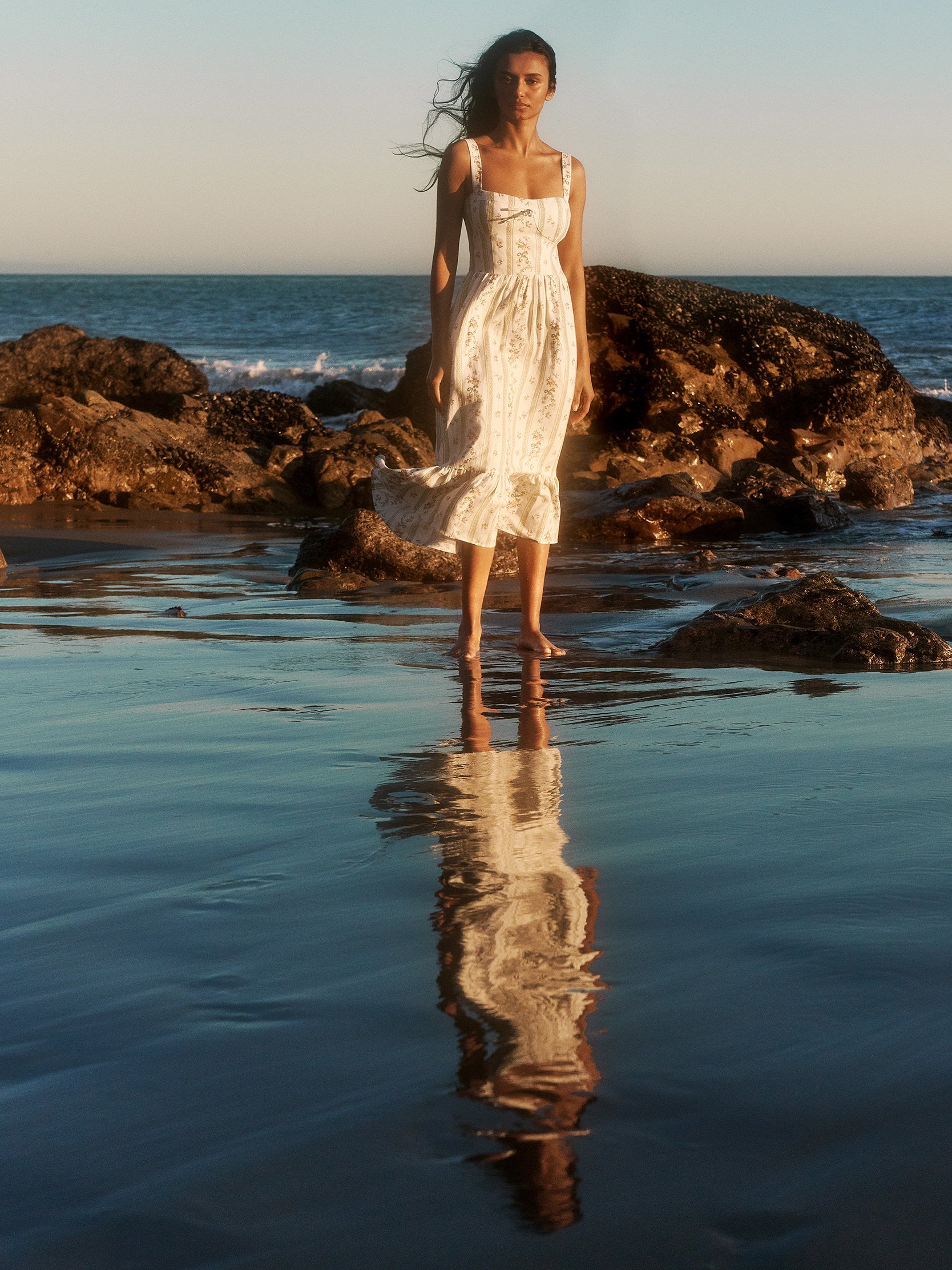 Linen comes from the flax plant, a sturdy crop that uses basically no water. Most of our linen is Oeko-Tex certified, so it's safe for you and the environment.
People have been making and wearing linen for forever because it's super durable, versatile, and has natural cooling properties. It's a pretty hardworking fabric, and if you treat it right, it will last for generations. Wear the plant.
Find linen stuff here
FAQ
Is linen a sustainable fiber?
Yep. Linen is plant-based, rapidly renewable, and has a potential for circularity.
Why is linen sustainable?
Linen grows fast, doesn't use a ton of water, is biodegradable, and can be processed without hazardous chemicals. It's also the oldest known fiber, so it's been sustainable since before that was a thing.
How is linen different from cotton?
Linen uses a lot less water and chemicals than cotton. It also tends to last longer when well-taken care of.
How can you tell if a product is real linen?
You'll know real linen by its unique texture, tactile weave, and natural creases. The real deal also stays cool all the time, no matter the weather outside. There's a reason it's the unofficial official fabric of summer.
Where does Reformation produce its linen?
Most of our linen is sourced from flax in Europe. We then spin, print, dye, and weave the fabric in China. It's all very worldly.