Factories
We're committed to making clothes with a smaller environmental impact in places that treat workers well. So, when it comes to choosing where we make our clothes, we look at a number of different factors - quality, price, speed, reduced environmental impact, and working conditions for the people in the facility. Our partners share a common vision of sustainability, accountability, and transparency. We published Our Factories list so you can learn more about the factories behind our clothes.
An audit is just a snapshot in time, so we prioritize active continuous improvement, root cause analysis and development of necessary management systems.
We work with 17 finished goods factories in Los Angeles, and 11 subcontractor facilities (e.g. printers and embroiderers). Internationally, we have 14 suppliers across 18 factories in China, Mexico, Turkey, Morocco, Portugal, and India.*

We currently require all our direct cut, sew & finish manufacturing partners to adhere to our Code of Conduct and additional policies (basically our requirements for ethical operations), and be monitored for compliance and continuous improvement. Our Code of Conduct references the Global Social Compliance Programme's (GSCP) Code of Conduct which represents international standards for fair labor conditions and fundamental labor rights.
We require our suppliers to participate in independent, third-party social assessments to ensure fair, safe and healthy working conditions throughout our supply chain. The goal of our assessments is not only to help evaluate our supplier's overall compliance but to also identify progress and stimulate improvement. All substandard audit findings must be remediated in a timely manner.


Our Sustainable Partners Process: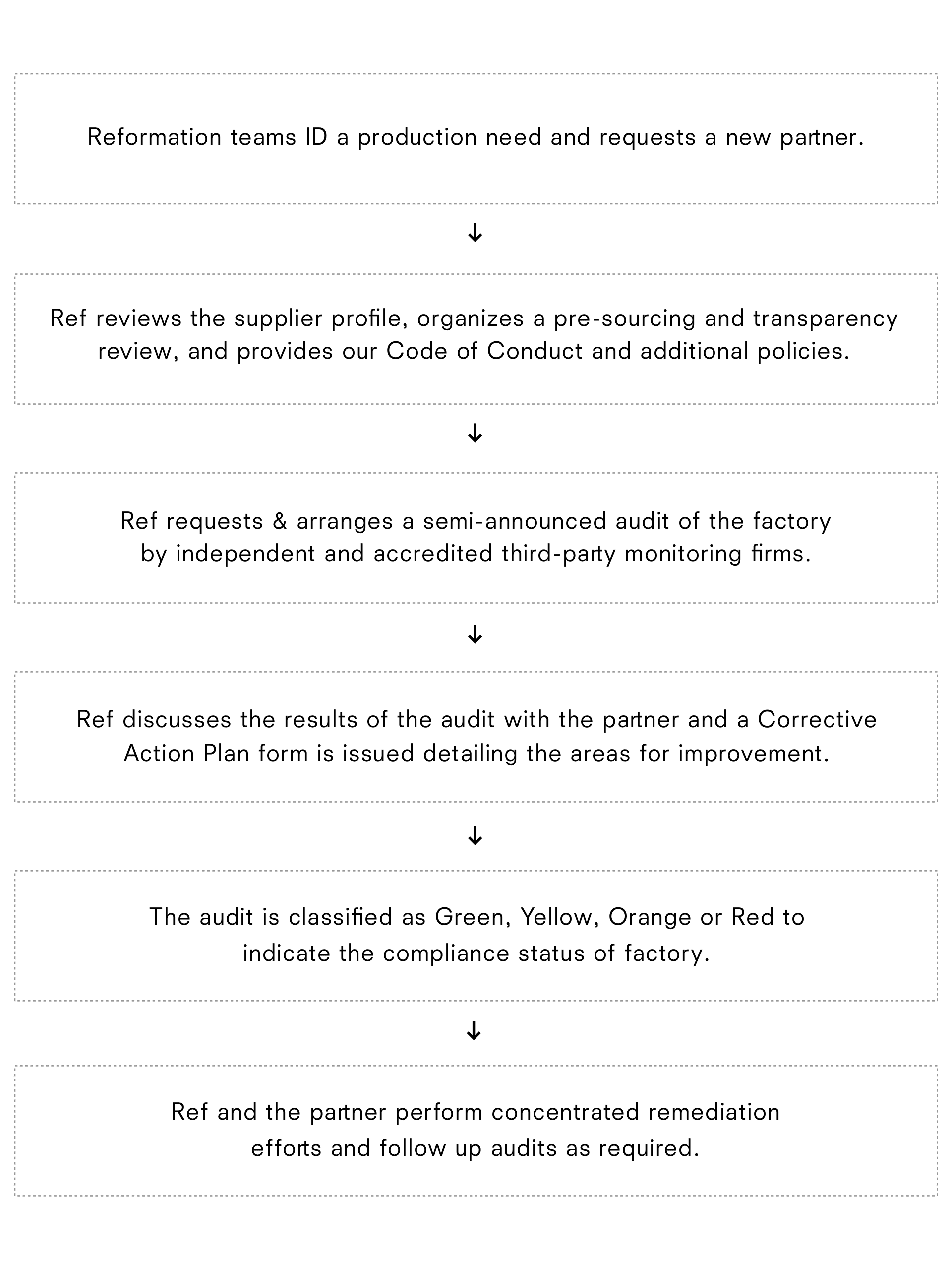 ---
Reformation teams ID a production need and requests a new partner.
---
↓
---
Ref reviews the supplier profile, organizes a pre-sourcing and transparency review, and provides our Code of Conduct and additional policies.


---
↓
---
Ref requests & arranges a semi-announced audit of the factory by independent and accredited third-party monitoring firms.


---
↓
---
Ref discusses the results of the audit with the partner and a Corrective Action Plan form is issued detailing the areas for improvement.


---
↓
---
The audit is classified as Green, Yellow, Orange or Red to indicate the compliance status of factory.


---
↓
---
Ref and the partner perform concentrated remediation efforts and follow up audits as required.


---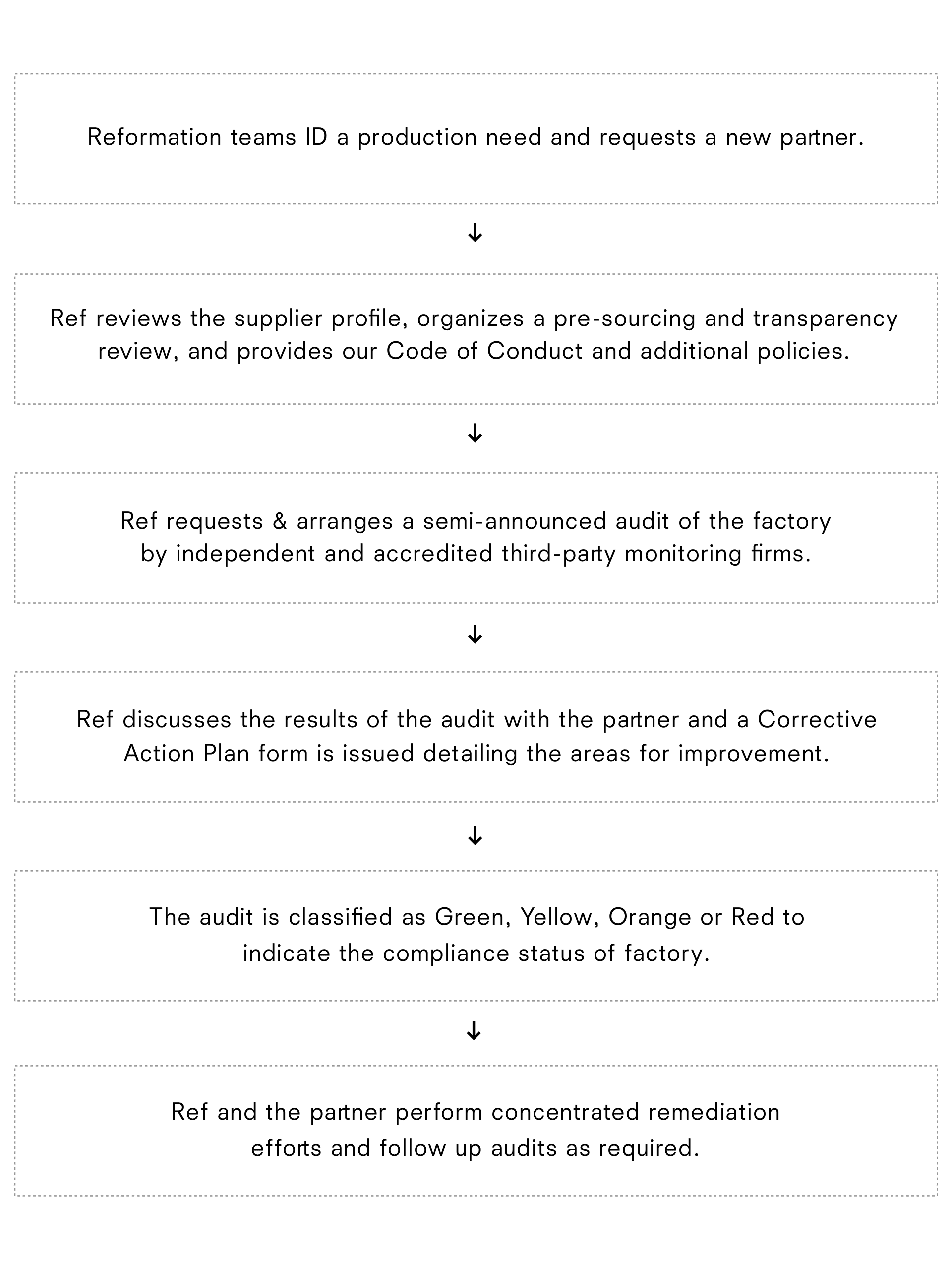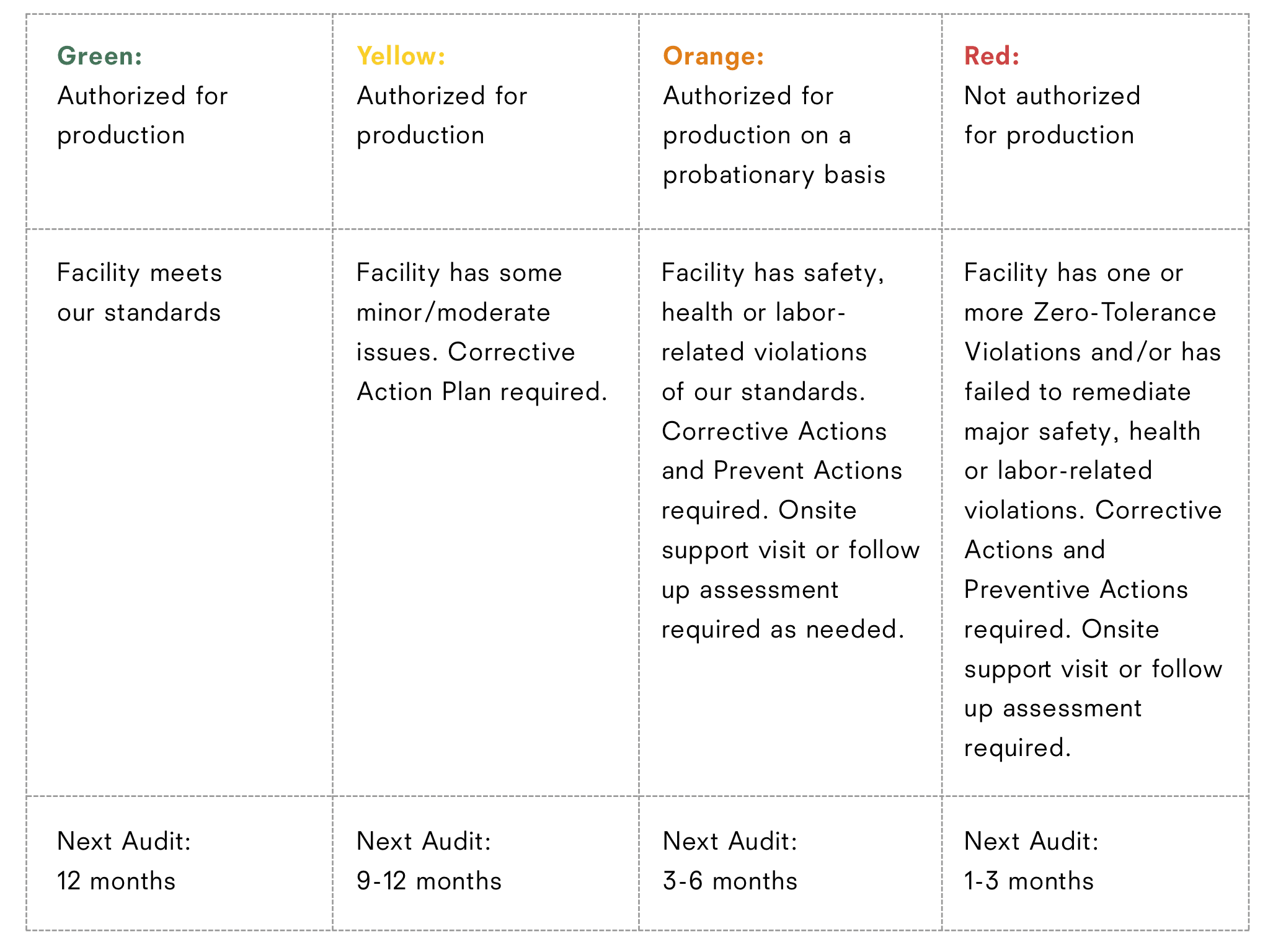 Ratings of all of our vendors*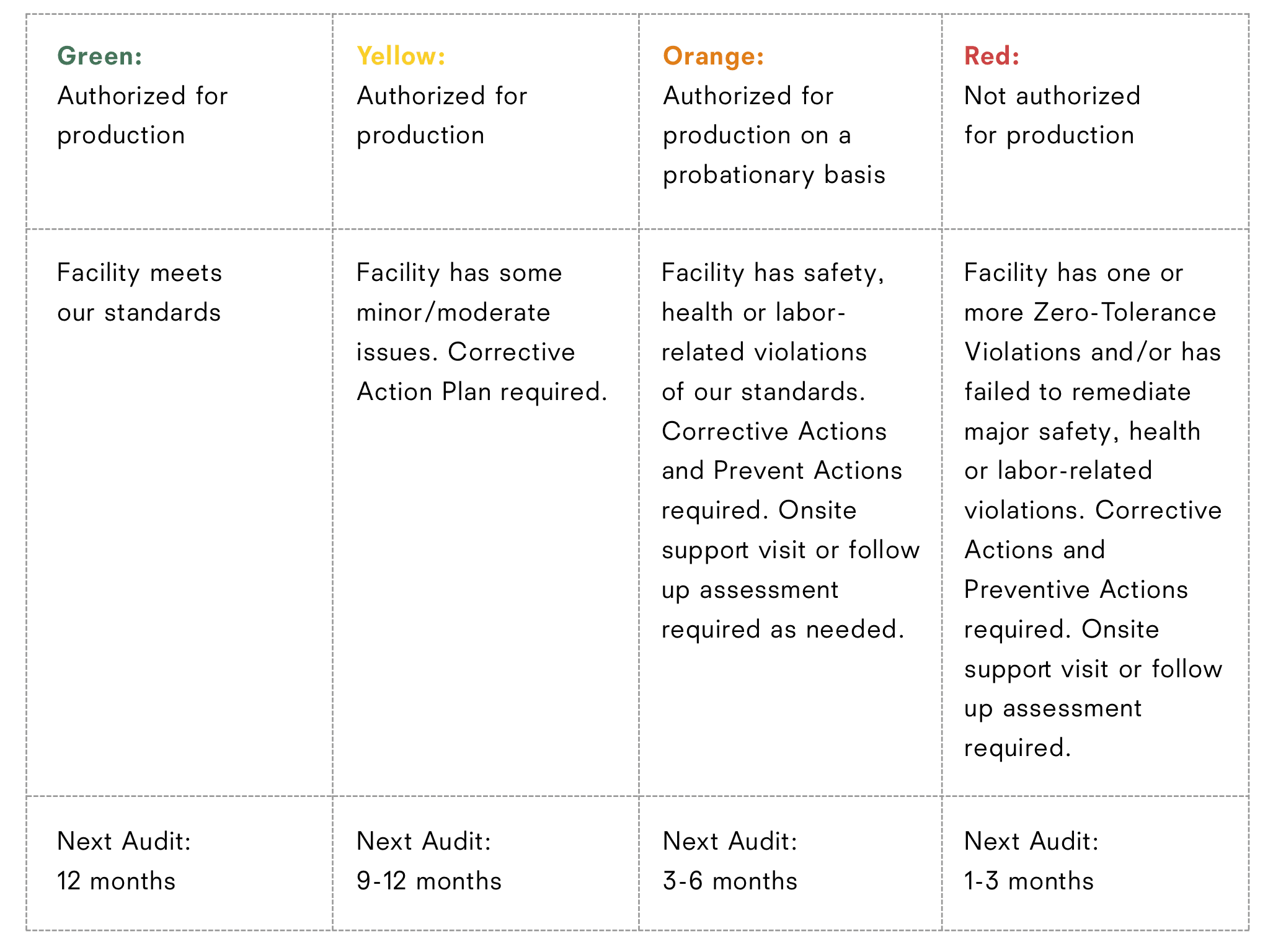 Ratings of all of our vendors*

30% of our vendors are Green

54% of our vendors are Yellow

15% of our vendors are Orange
Here's an abbreviated version of our Sustainable Partners Guidebook that highlights our Code of Conduct, auditing and monitoring requirements, and our RSL.
* Last updated January 2020