Canada Goose

We brought together Canada Goose's HUMANATURE technology plus our all-I-need-is-a-light-jacket mindset to get you more excited to break out that giant coat every year.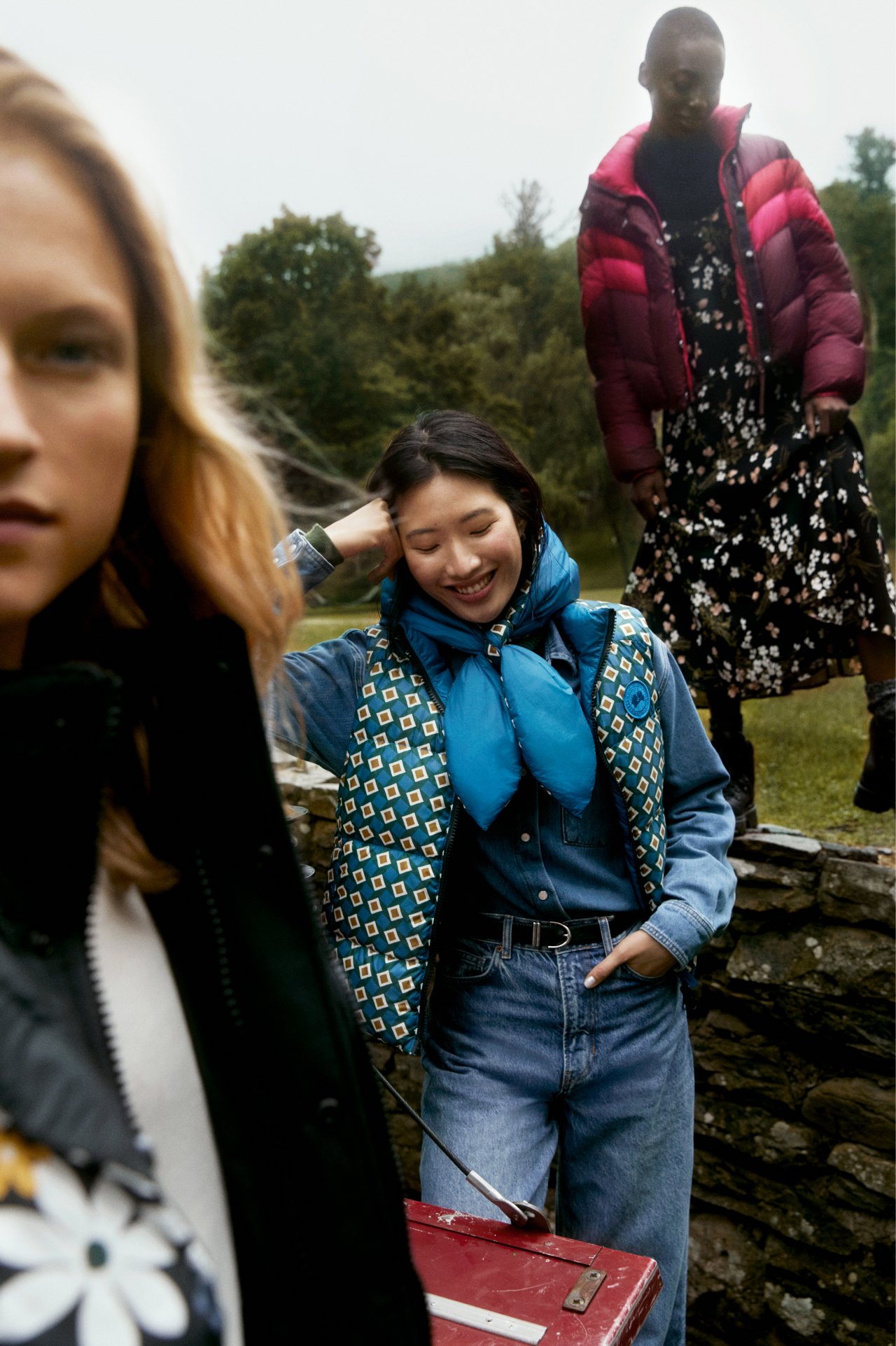 Because you probably need
something to wear over your
favorite Ref dress
Made sustainably, made for compliments,
and made to last forever
Now go stay warm out there
PS: This stuff all meets our super high sustainability standards
and Canada Goose's super high staying warm standards
We don't make technical, cold-weather outerwear and we wanted to find a partner who did it best, made it more sustainably, and who shares a lot of our values–that's Canada Goose.
You can learn more about Canada Goose's sustainability commitments and values-based initiatives on their HUMANATURE platform here.
Down is a durable, reusable, and biodegradable material. Down is also recognized as one of the world's best natural insulators, which is super important for technical outerwear.
The Canada Goose Down Transparency Standard™ is Canada Goose's commitment to support the ethical sourcing and responsible use of down used in their products. They achieved the globally-recognized Responsible Down Standard (RDS) certification as a brand and manufacturer last year, and their suppliers are also required to certify that the down they use is a by-product of the poultry industry and has not come from live-plucked or force-fed birds. They enforce this commitment through a third-party audit program conducted by IDFL Laboratory and Institute who conduct sample audits at all levels of their supply chain, from farm to factory. Canada's Goose's commitment also mandates that all down used in their products adhere to the Five Freedoms policy set out by the World Organization for Animal Health (OIE).
The Responsible Down Standard (RDS) is an international, voluntary program that aims to ensure that down and feathers come from animals that have not been subjected to any unnecessary harm. You can learn more about RDS here.
Through a phased approach, Canada Goose ended the purchase of all new fur at the end of 2021 and will cease manufacturing with new fur no later than the end of 2022. Styles in our collaboration with Canada Goose contain no new or reclaimed fur.
Canada Goose products are made in Canada.
This is a limited collaboration. We are not currently planning to restock these items, so we recommend grabbing what you're interested in before it sells out!
The Shelbourne Parka in Edie is exclusive to Ref.
These items are not included in our winter sale.
Canada Goose does not offer warranties on its collab products at this time. If you have any issues with your item, please contact us at love@thereformation.com.
To ensure the longevity of this garment we recommend following the care tags within your Canada Goose product.
Nine of our retail locations will be carrying the Canada Goose x Reformation collection: Soho, Bond, Chicago, Boston, Georgetown, Covent Garden, Notting Hill, Shoreditch, and Yorkville. Please note that stores may not have the full assortment available.