Ayana Elizabeth Johnson
Getting stuff done with Dr. Ayana Elizabeth Johnson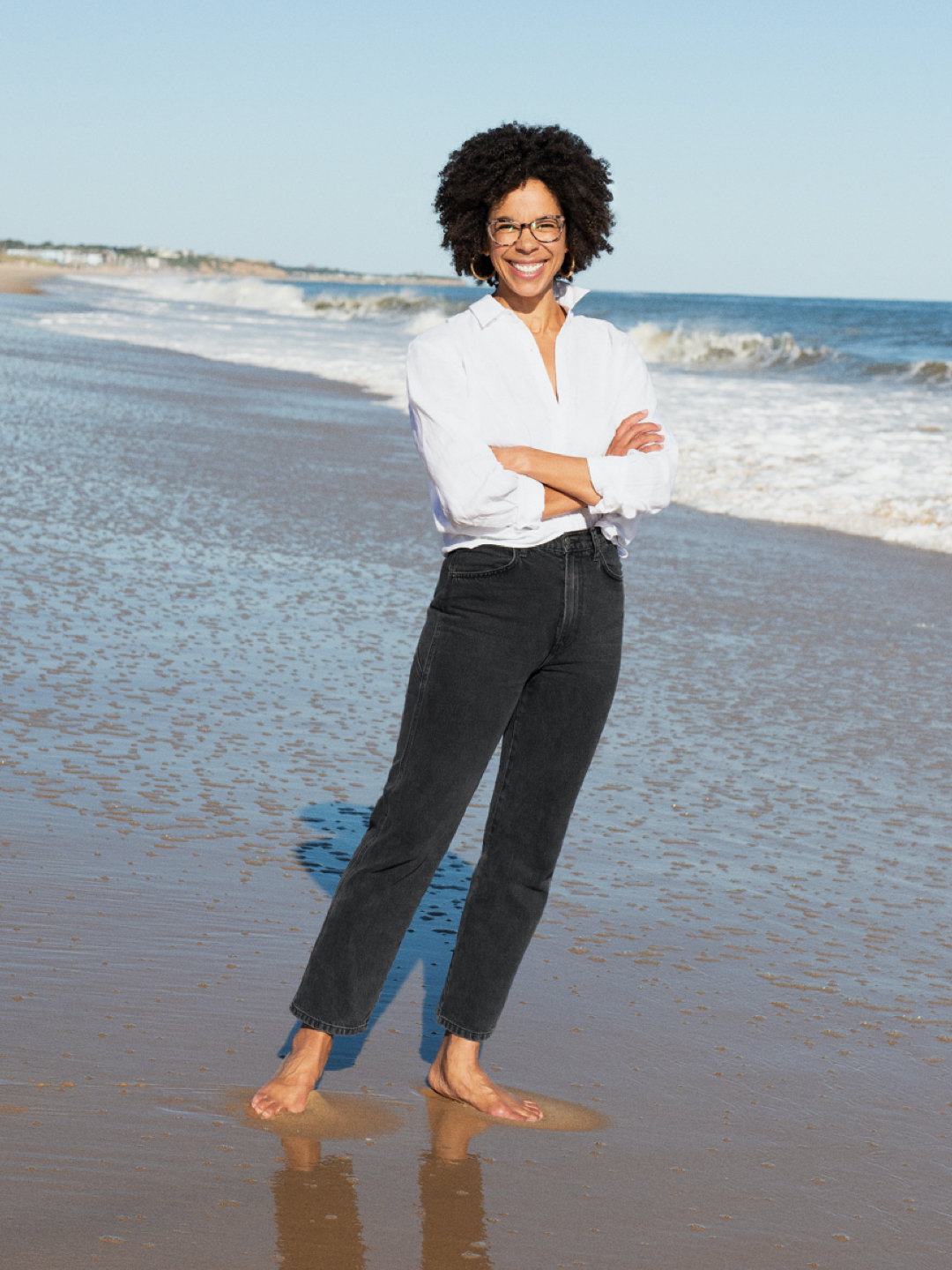 Meet Dr. Ayana Elizabeth Johnson, a marine biologist, policy expert, co-editor of the anthology All We Can Save, and founder of the non-profit think tank Urban Ocean Lab.
Tell us how you got started working to combat climate change.
I was working in the Caribbean with island communities and governments, designing ocean policy. And while I was focused on the nitty gritty of regulations, I was also watching coral reefs –the ecosystem I had fallen in love with at five years old and had studied for my PhD– crumble before my eyes. While sustainable fishing laws and marine protected areas are critical, it became abundantly clear that would never be enough if we didn't also address climate change.
Tell us about Urban Ocean Lab. Why did it start?
I founded Urban Ocean Lab because I'm a marine biologist and a Brooklyn girl who knows we need to figure out a way to adapt to our changing climate in a way that centers justice. Coastal cities are at extreme risk because of sea level rise and storms, but there wasn't an organization focused on that.
What is the mission?
To cultivate rigorous, creative, and practical climate and ocean policy for the future of coastal cities.
What do you do there?
Nerdy policy stuff :) We're just getting started, but you can check out our first policy memo on our site.
What are you working on?
My big project right now is a book that was just published. ALL WE CAN SAVE: Truth, Courage, and Solutions for the Climate Crisis. It's a stunning anthology of wisdom from women climate leaders–plus poems and original art. I co-edited it with Dr. Katharine Wilkinson, and we are determined to get it into as many hands, minds, and hearts as possible.
Why is this election so important? And how does climate change relate to the election?
The stakes couldn't be higher. That's true on a lot of topics, but when it comes to climate, we have on the one hand Joe Biden, whose new clean energy and environmental justice plans are the most aggressive and visionary we have ever seen from a US presidential candidate ever. And on the other hand we have Trump, who denies the reality of climate science and whose administration has rolled back 100 environmental regulations and counting. I honestly don't know what will happen if we have four more years of utter disregard for the air, water, and ecosystems that sustain us. It's extremely dangerous. As the fires and hurricanes and floods and heat waves have shown us this year, climate policy is literally a matter of life and death. And it's important that we also #VoteClimate at the local level, because it's our local officials who decide on public transit and building efficiency codes and composting programs, all of which are super important climate solutions.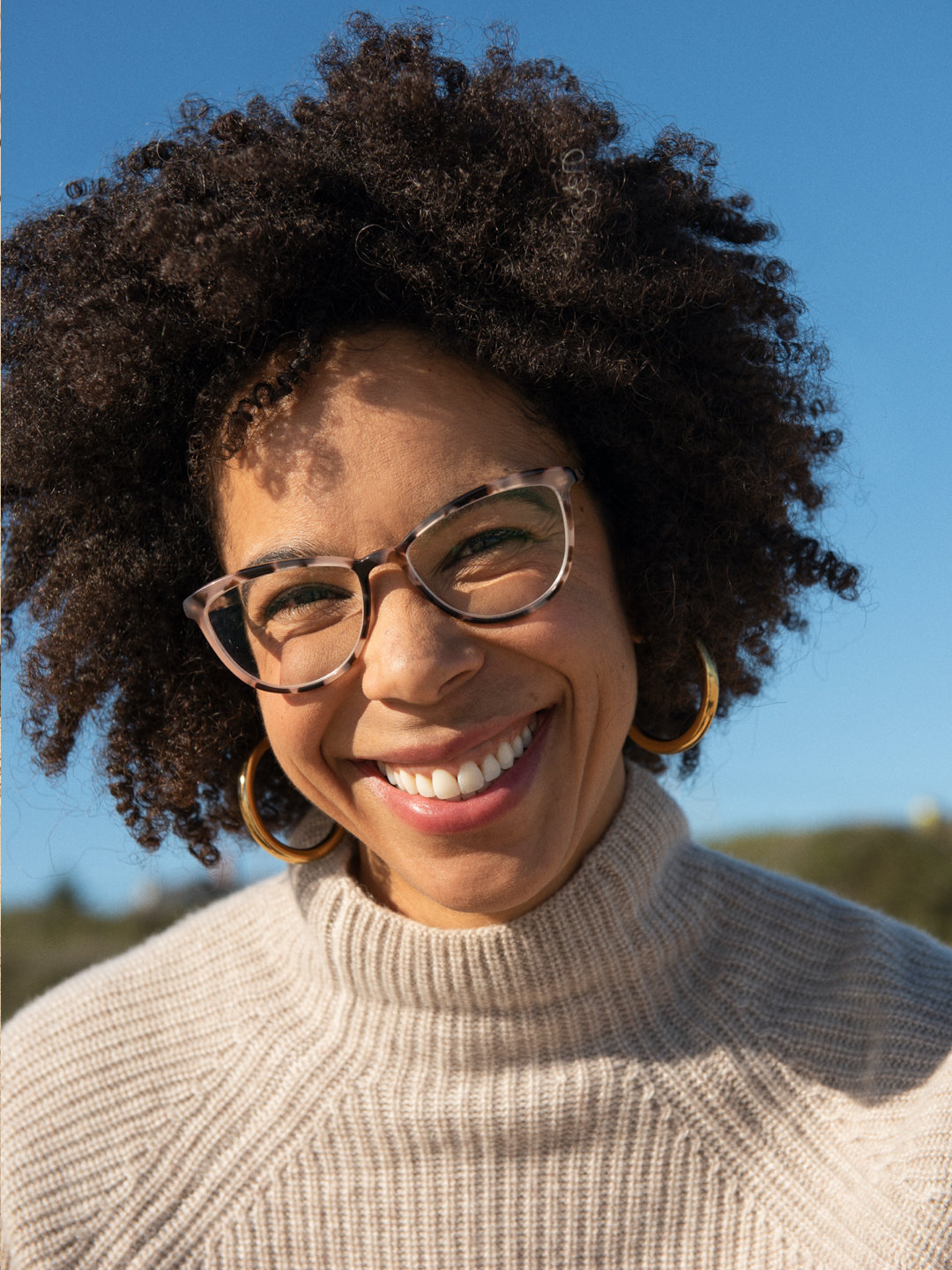 Ayana is wearing the Georges Oversized Cashmere Sweater in Oatmeal.
What national policies should voters pay attention to related to climate change?
I'm particularly excited about the potential for offshore wind energy as a way to provide renewable energy to the 40% of Americans who live in coastal counties. So excited that I teamed up with some very smart colleagues to write a policy memo about what Congress and the White House can do to help this industry ramp up more quickly. Coastal cities in particular don't have enough space to put up solar panels and wind turbines, but installing those offshore would be major and creates tens of thousands of green jobs.
What can voters do on a local level to effect change when it comes to the climate crisis?
Pressure your politicians to be more ambitious on climate policy. We don't have time for weak commitments and slow timelines. Join a local chapter of an advocacy group like Sunrise Movement or Sierra Club and demand that your elected officials do right by you, their constituents, by ensuring we maintain a habitable planet.
In the fight against climate change, what is the role of corporations versus individuals?
We often get really caught up in stressing about our individual carbon footprints. But that was a concept invented by BP–a fossil fuel company!–to distract us from the bigger work of abandoning dirty energy for renewables ASAP. I mean, ride your bike and BYO bottle and bag, for sure, but know that 100 corporations are responsible for 71% of greenhouse gas emissions.
What is the biggest climate change threat?
Delay. At this point it's only a few percent of people in the US who outright deny climate science. But what so many others are doing is dragging their feet and slowing down the implementation of solutions. We simply don't have time for that.
What are the biggest challenges you face in your work?
Not enough hours in the day. And the number of them I have to spend fundraising. If anyone wants to write me a big check so I can focus on my real work, holler.
What advice would you give people just starting out in climate change awareness/the fight against climate change?
Read the anthology that I've co-edited, All We Can Save: Truth, Courage, and Solutions for the Climate Crisis. In it you'll find 41 essays by women climate leaders. And I think of each of those essays as a door into climate work. There are pieces by farmers, lawyers, artists, activists, journalists … each of whom are making major contributions to climate solutions. Because climate work is about way more than marching and voting and donating and spreading the word. It's about putting your special skills, your super powers, to work. Think about what you're best at and then figure out how to contribute that to the climate movement.
How do you stay optimistic and persistent in the fight against climate change?
I'm not optimistic. I know too much about the scientific projects and human nature for that. But I am determined and relentless. Every day I wake up and try to figure out what I can do to ensure we have the best possible future. There are so many ways to contribute, and I hope you will find yours.
Who inspires you and why?
My mom. She's a regenerative farmer in upstate New York. She lives her values more deeply than anyone I know. She stays connected to nature and the seasons and is thoroughly committed to the pursuit of truth and wisdom.
Who has made an impact on your journey?
Dr. Katharine Wilksinson. We not only co-edited the anthology but also co-founded The All We Can Save Project, to carry forward the work of supporting women climate leaders. It's amazing to have a collaborator with whom you're so deeply in sync. Don't try to save the planet alone!
What change do you hope to see in the rest of 2020?
A new president. And I'm not just hoping. I'm working to make it so.