Commitments & Certifications
Commitments, Certifications, Policies & Awards
We're more committed than ever to sustainability, with a focus on climate action and environmental justice. Because as we've said, it's at the core of everything we do. Here's a look at where we're focused in our four main areas: People, Product, Planet and Progress.
People
There are a lot of awesome people behind our clothes. They work in our offices, factories, and stores. They are our partners and vendors. They're all over the place, really. And we are responsible to ensure safe, healthy, and equitable working conditions for every single one of them.
Code of Conduct
---
Our Supplier Code of Conduct and benchmarks reference the FLA Workplace Code of Conduct and Compliance Benchmarks which are based on International Labor Organization (ILO) standards and internationally accepted good labor practices that we require all our direct cut, sew & finish manufacturing partners to adhere to.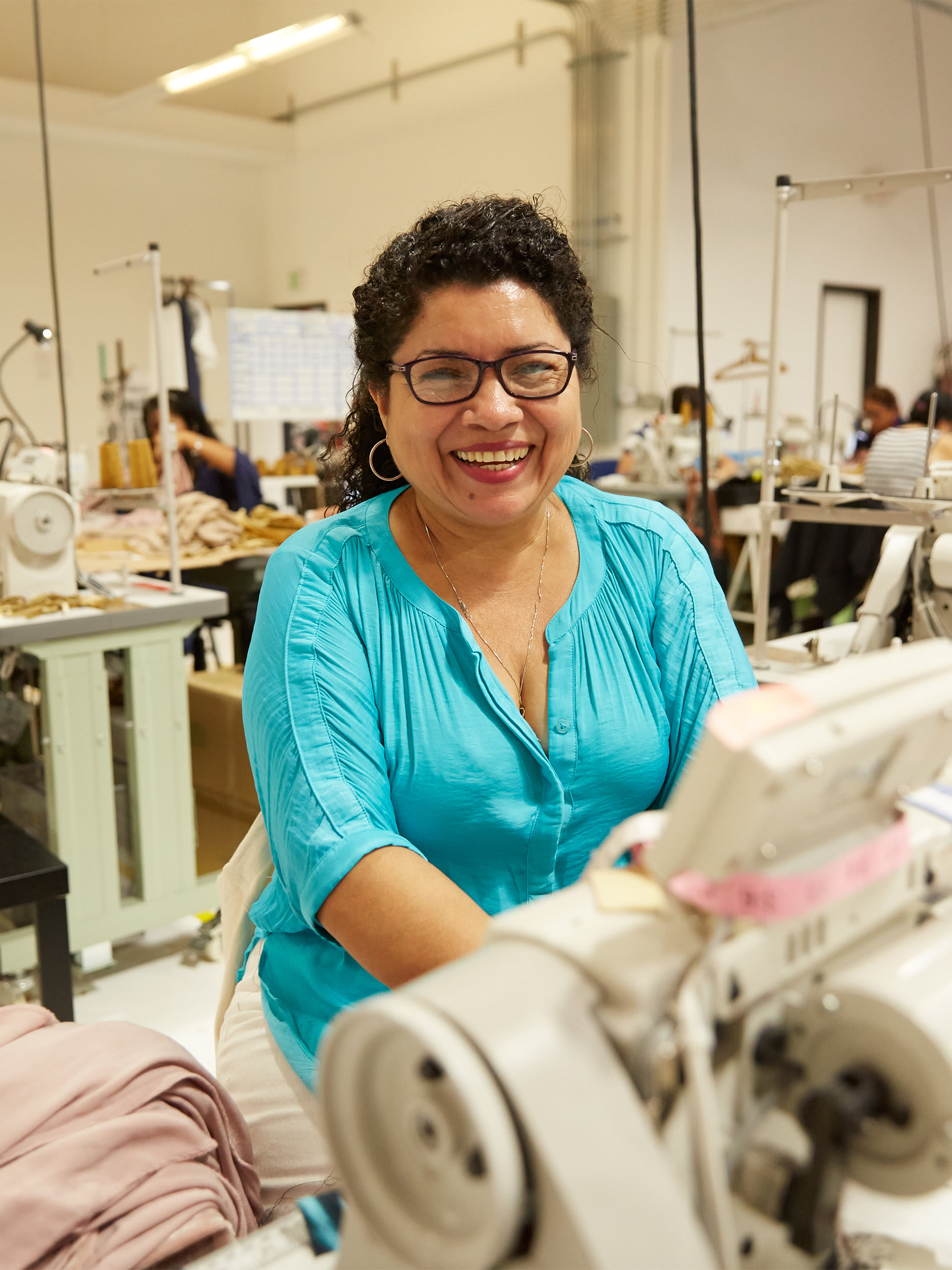 California Transparency Act
---
Our policy to support California's efforts to protect human rights and enforce ethical labor practices under the California Transparency in Supply Chains Act of 2010.
Forced Labor and Recruitment
---
Our requirements for responsible recruitment and fair treatment of our workers.
Commitment to Responsible Recruitment
---
We signed the AAFA/FLA Apparel & Footwear Industry Commitment to Responsible Recruitment to proactively address potential forced labor risks for migrant workers in the global supply chain.
SQA 2020 Excellence Award in Social Responsibility
---
WIn 2020, Reformation Santa Monica, was awarded a Sustainability Quality Award (SQA) of Excellence for Social Responsibility. The SQA promotes the efforts of local businesses making significant achievements in the areas of sustainable economic development, social responsibility, and stewardship of the natural environment.
Trainings
---
Sustainability is at the core of everything we do, which is why we require Reformation employees to participate in periodic training to ensure understanding of our sustainability goals and initiatives and guide all Refs to make more sustainable decisions within their roles. We cover Reformation's sustainability practices from the fibers we use to the importance of reducing our greenhouse gas emissions and how we maintain social compliance throughout the supply chain. Additionally, Reformation Supply Chain, Sustainability, and Procurement teams receive training on recognizing and preventing forced labor, company workplace standards, bribery and corruption, responsible purchasing, forced labor, sexual harassment, effective worker-management communication channels, union engagement, collective bargaining, and remediation in accordance to California Transparency in Supply Chains Act. Additionally, the Sustainability team attends seminars and conferences.
We require all of our suppliers to complete periodic trainings as they relate to social compliance, forced labor, health & safety, and environmental responsibility within the garment industry. Training requirements are based on local laws and our code of conduct and examples include sexual harassment training, bloodborne pathogens, Lockout/Tagout training, and required employee documentation training.
COVID-19 Safety Guidelines
---
We value the health and safety of the people behind our products and want to ensure that proper measures are always put in place so that they feel safe at work. In response to the COVID-19 pandemic, we took the initiative to create and distribute COVID-19 Safety Guidelines, a Preparedness Checklist, and additional resources for all of our suppliers. Our guidelines are in adherence to both California and L.A. County regulations for our domestic vendors, and the Center for Disease Control (CDC) and World Health Organization (WHO) for international vendors.
Worker Voice
---
Giving workers a voice is integral to empowering employees so that they feel comfortable and confident to raise concerns without the fear of suffering any prejudice or retaliation of any kind. Workers should know that their feedback is important and that they are heard. Grievance mechanisms are procedures that provide a clear and transparent framework for addressing employee concerns in the workplace. Grievance mechanisms such as suggestion boxes, grievance hotlines, and worker surveys are reviewed during our audits to ensure that functional measures are in place in all of our partner facilities.
We administer Worker Sentiment Surveys during our annual audits via a smartphone app that allows us to reach hundreds of workers. These are anonymous surveys that provide us with insights needed to drive continuous improvements in each facility. The survey covers questions related to happiness at work, relationships with supervisors, trust in grievance mechanisms, working hours, and wages. Some of the most common findings we have seen are: workers do not feel comfortable talking to their direct supervisor if they have a suggestion or complaint; workers do not think their feedback will be treated seriously by the management team; workers do not understand how their wages are calculated. We address the results from these surveys through our Corrective Action Plan management system, where we provide recommendations for each issue reported. This allows us to track progress with facility management to ensure workers' concerns are being addressed proactively. Currently, the survey is limited to our partners in China, Turkey, and India, but we plan to extend it to our US-based vendors in 2021.
Responsible Purchasing Practices
---
Reformation expects our suppliers to strive to meet our requirements and demonstrate a commitment to our core values of transparency, open and ongoing communication, accountability, and continuous improvement. We recognize that this requires a collaborative approach with our suppliers and are committed to continuously improving our responsible purchasing practices.
To better understand our purchasing practices, we have participated in surveys through the Better Buying initiative since 2019. The Better Buying initiative assesses seven categories of brand and retailer purchasing practices that affect overall working conditions. Participation in this program allows us to receive anonymous feedback and data-driven insights into our purchasing activities and provides recommendations on making improvements to provide safe and fair work environments for all workers.
Our recent feedback shows that we need to focus on improving the area of Planning and Forecasting. We continue to evaluate how we can continue setting up our suppliers for success in upholding our contractual terms and standards around safe, healthy, and fair working conditions. We incorporated feedback for agents and suppliers on the following topics: lead times, raw material sourcing, product design, product development timelines, sampling & testing, on-time delivery, order volume vs. production capacity, change authorizations, pricing, quality, and payment & terms. Team members from the departments involved in our company's production planning and purchasing practices receive internal training at the start of employment to guarantee their understanding and overall compliance. These departments include senior management, compliance, sourcing, product development, production, and procurement.
Purchasing allocations are based on vendor compliance ratings. We require our supplies to participate in independent, third-party social assessments to ensure fair, safe, and healthy working conditions throughout our supply chain. To reduce audit fatigue, we accept recently completed assessments of workplace conditions instead of requiring our own if the assessments meet our criteria. Visit the following links to learn more about our Audit Protocols and Mutual Recognition Program.
Fair Labor Association Participating Company
---
In 2020, Reformation joined the Fair Labor Association (FLA) as a Participating Company. The FLA is a multi-stakeholder initiative committed to promoting fair labor standards around the world. We're committed to expanding programs to support workers and protect their rights throughout our supply chain with the support and collaboration of the FLA and its members.
Living Wage Commitment and Goal
---
Living wages provide the means for workers to purchase goods and services like food, energy, education, housing, transportation, health care, and are key to ending generation cycles of poverty. We use the MIT Living Wage Calculator to set our living wage standards. In 2021, the US living wage increased approximately 20%, and our standard was updated accordingly, moving Reformation team members from 100% to 56% compliant with the current living wage standard.
We remain committed to living wage principles and believe all workers should be able to meet their basic needs and maintain self-sufficiency. So we will continue to pursue a living wage for all of our team and continue to make progress each year.
Transparency Pledge + Open Apparel Registry (OAR)
---
Transparency is key to accountability, which is why we disclose 100% of Tier 1 finished goods manufacturers and subcontractors within our supply chain. We have aligned with the Transparency Pledge and are participating in the Open Apparel Registry (OAR) to expand on the details that are made public so we can be more accountable for the working conditions in our partner factories.
The Coalition to End Forced Labour in the Uyghur Region
---
We've signed onto the Call to Action by The Coalition to End Forced Labour in the Uyghur region. The Coalition's Call to Action is endorsed by over 300 civil society organizations and labour groups who want to end human rights abuses against Uyghur people.
Product
How and where we make our product matters. We focus on things like traceability, fiber standards, and clean chemistry to ensure we lessen the environmental and social impacts of our stuff.
Sustainable Partners Guidebook
---
Our Sustainable Partners Guidebook outlines our standards and expectations for partners, including our Code of Conduct, Additional Policies, Fiber Standards, our Chemical Management program, and our Restricted Substance List. It provides resources, and outlines how we will support our suppliers in achieving our standards and moving beyond compliance.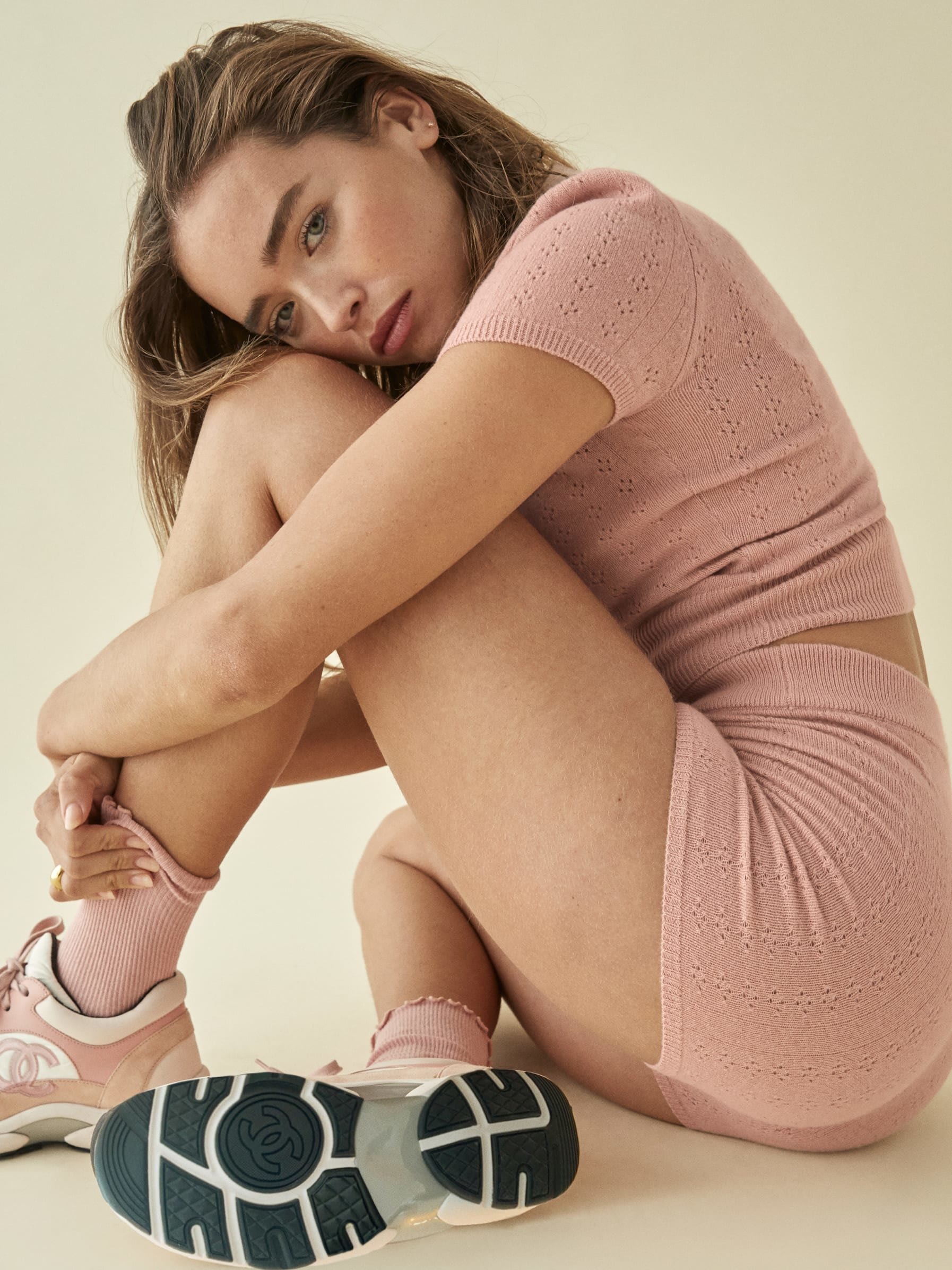 Canopy Style Initiative
---
We're committed to making sure the forests we source from are conserved, protected and restored. In 2019, we started working with the non-profit group Canopy to drive positive change for all our forest products, including viscose, to ensure that they come from sustainably managed forests.
Ellen MacArthur Foundation, Jeans Redesign Initiative
---
We joined the Ellen MacArthur Jeans Redesign initiative to develop a denim collection that focuses on durability, material health, recyclability, and traceability and is made to be circulated, not wasted. Our collection with FibreTrace meets the initiative criteria and helps make fashion a little more circular.
Fiber standards
---
Our fiber standards outline the fabrics and certifications required to use various fibers. Our standards classify fibers based on their combined social and environmental impact. Learn more about the methodology and sources here.
Banned materials
---
Our banned materials is a list of all the items that we don't allow.
Changing Markets Roadmap
---
As a signatory to the Changing Markets roadmap, we are committed to reducing the environmental impact of our viscose sourcing and pushing for responsible production practices across our supply chain. Learn more about the Changing markets roadmap here.
Animal Welfare Policy
---
Reformation is committed to humane conditions and treatment of animals. Our policy references animal welfare & traceability requirements that ensure our standards are followed throughout our supply chain.
Manufacturing Restricted Substance List (MRSL)
---
A Manufacturing Restricted Substance List (MRSL) sets limits of chemicals that are used in the manufacturing process of textile materials and trim in apparel and footwear. Our MRSL is in accordance with the Zero Discharge of Hazardous Chemicals (ZDHC) MRSL V2.0. A full version of our MRSL can be downloaded here.
Restricted Substance List (MRSL)
---
A Restricted Substance List (RSL) defines limits of hazardous substances in finished fabrics and finished product so we ensure our products are safe, and comply with international laws. Our RSL is consistent with AFRIM Group industry level standards. A full version of our RSL with concentration limits can be downloaded here.
Pack4Good
---
In 2020, we signed Canopy's Pack4Good Initiative to ensure we do not source paper from Ancient and Endangered Forests, that all our paper packaging comes from sustainably managed forests and that we work towards reducing our packaging footprint through the use of smart design, recycled fibers, and Next Generation Solutions through packaging supply chains.
CanopyStyle Next Generation Vision for Viscose
---
We are supporters of Canopy's Next Generation Vision for Viscose. It enhances Canopy's commitment to protecting ancient and endangered forests and promotes the rapid scale-up of Next Generation solutions to aid in reducing biodiversity & climate crises.
Materials Innovation Initiative
---
We've joined the Materials Innovation Initiative, a next-generation materials accelerator, to support the development of non-plastics-based leather alternatives that can not only be used in future Ref collections but be made available to the entire industry.
bluesign® System Partner
---
We have joined as a bluesign® SYSTEM PARTNER and are committed meeting the highest criteria in regards to resource efficiency, environmental impact, occupational health and safety, and consumer protection. The bluesign® SYSTEM is a holistic approach developed for brands, facilities, and chemical suppliers aimed at tracking, managing, and reporting inputs, like chemicals, water, waste, and energy, to ensure resources are used responsibly and products are safe for people and the environment.
Land to Market
---
We have joined Land to Market, the world's first outcomes-based verified sourcing solution for regenerative agriculture. Land to Market works with the Savory Institute's Global Network of hubs to verify the land for regenerative outcomes using the Ecological Outcome Verification protocol. As a brand member, we're looking forward to working with Land to Market to scale up regenerative management in our supply chains so we can have a net positive effect for the land and the farmers.
Fashion for Good
---
In 2022, we joined Fashion for Good, a global initiative with the mission to support the needed systemic change of the fashion industry by fostering impactful innovation. As a brand partner we're excited to take a role in fostering innovation and in driving forward a holistic sustainability agenda for the industry.
Fur Free Retailer Program
---
We joined Fur Free Retailer Program, an international initiative created by the Fur Free Alliance. We have never permitted the use of real fur and in honor of that fur-free heritage, we look forward to supporting the work of the Fur Free Alliance and encourage other brands to do the same.
CFMB
---
We participate in Textile Exchange's annual Corporate Fiber and Material Benchmark to report on our progress in sourcing fibers and materials that are better for people and the planet. The Material Change Index (MCI) is a ranking system for participating brands to promote transparency and continuous improvement. We are proud to be ranked as a leading brand on the MCI Leaderboard.
Planet
We keep our true costs, including environmental impact in mind when we make design and business decisions. Our environmental footprint is calculated in terms of gallons of water and pounds of CO2e.
We're Climate Neutral
---
Our stuff has been 100% carbon-neutral since 2015, but now we work with the non-profit organization Climate Neutral to make it official. Through their rigorous certification program, they verify that we've achieved net-zero carbon emissions. It's basically like getting a fancy seal of approval.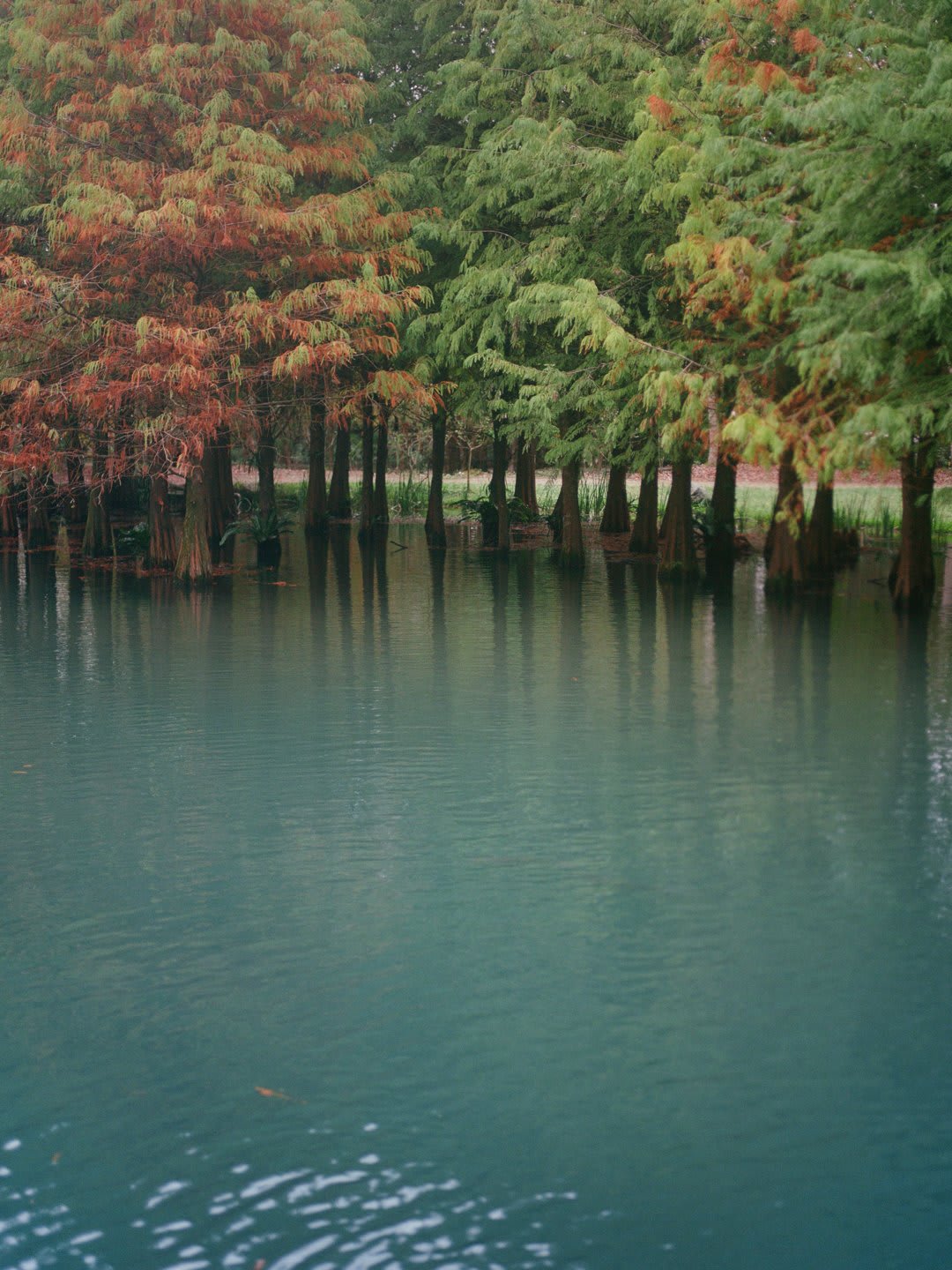 UN Fashion Industry Charter for Climate Action
---
Reformation is a signatory of the Fashion Industry Charter for Climate Action with the collective vision to achieve net-zero emissions by 2050.
Sustainable Forest Commitment
---
Our policy to drive positive change for our forest products and ensure that all our forest-based products come from sustainably managed forests.
California Stores are Green Business Certified
---
Six of our California retail stores and HQ West are now Green Business Certified, which basically means we're operating to improve energy savings, water efficiency, resource stewardship, and reducing CO2 emissions. You know, all the good stuff. We're super proud and happy to be part of the green business community of Los Angeles and San Francisco, as well as the California Green Business Network. But our efforts don't stop there–we are working on tackling this in all of our stores.
Environmental Plan and Energy Management Policy
---
We are committed to making clothes with limited environmental impact which includes how we manage environmental issues. This policy outlines various environmental management plans for things like waste management, energy management, and hazardous waste.
SQA 2020 Excellence Award in Stewardship of the Natural Environment
---
In 2020, Reformation Santa Monica, the Sustainable Quality Award (SQA) of Excellence for Stewardship of the Natural Environment. The SQA promotes the efforts of local businesses making significant achievements in the areas of sustainable economic development, social responsibility, and stewardship of the natural environment.
Carbon Disclosure Project
---
To assist in helping us reduce our overall greenhouse gas emissions, we report our emissions to the Carbon Disclosure Project (CDP), which helps us track our progress of the Charter commitments.
Climate Positive Commitment
---
Reformation is committed to becoming Climate Positive by 2025. To help us achieve this goal we will meet our science based reduction targets and drive climate action in our supply chain. Learn more about our Commitment here.
Disclosing Carbon Footprint
---
We are using our 2021 footprint as our baseline to inform our Climate Positive Roadmap. Our 2021 GHG footprint totaled 32,027 metric tons. As we make updates to our GHG inventory and reporting methodology we will update our baseline accordingly to make sure we are as accurate as possible.
GHG Scope & Boundary
---
Reformation's carbon footprinting is in line with the Greenhouse Gas Protocol (GHG). Read more about what is included in this footprint here.
GHG Verification
---
In 2022, we worked with third party consultants to review and verify our methodology for calculating our carbon footprint. See the certification and learn more about the summary findings here.
RefScale Verification
---
In 2022, we worked with third party consultants to review and verify our methodology for our internal life cycle assessment tool, RefScale. See the certification and learn more about the summary findings & verification here.
Science Based Targets
---
We've set science-based targets that are in line with what the latest climate science deems necessary to meet the goals of the Paris Agreement – limiting global warming 1.5°C.

Our targets:

Reformation commits to reduce absolute scope 1 and 2 GHG emissions 42% and scope 3 emissions by 48% per value added by 2030 from a 2021 base year. We also commit to continue annually sourcing 100% renewable electricity through 2030.
Progress
In order to push sustainability forward, we challenge our efforts and take risks to solve hard problems. We are committed to investing in the future, leading the way for a more sustainable fashion system, and will share our progress openly.
Global Fashion Agenda, 2020 Circular Fashion System Commitment
---
Reformation was a signatory of the Global Fashion Agenda's first commitment—the 2020 Circular Fashion System Commitment—to accelerate the pace of the industry's sustainability transition.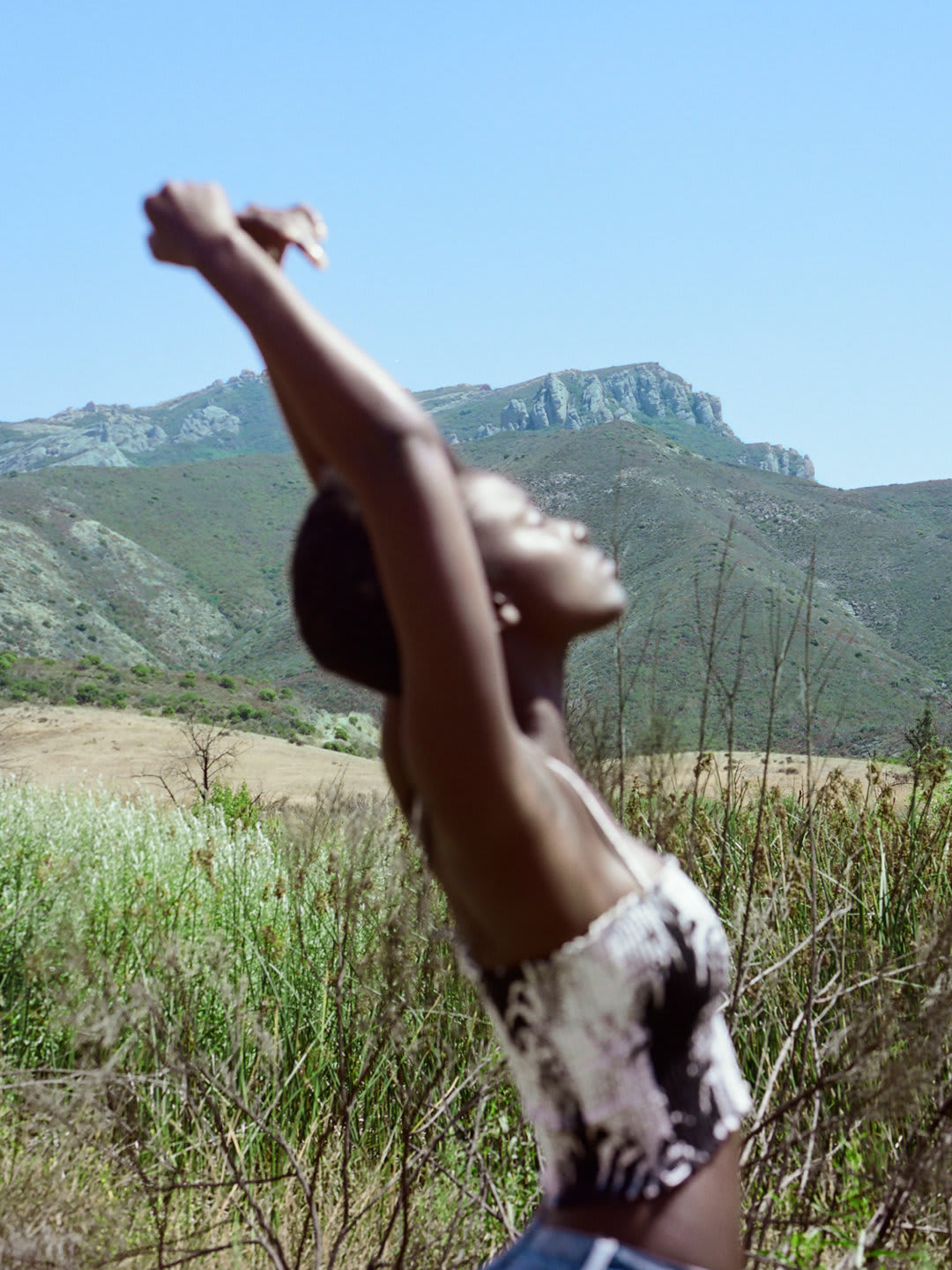 Sustainable Apparel Coalition
---
Reformation is a proud member of the Sustainable Apparel Coalition, an industry collaboration that is committed to measuring and improving social and environmental sustainability impacts.
Textile Exchange
---
Reformation is a proud member of Textile Exchange, a global non-profit that works to inspire and prepare people to accelerate sustainable practices in the textile value chain.
Fast Company's Most Innovative Companies
---
In 2018 and 2019, Reformation was selected as one of Fast Company's Most Innovative Companies under the Style category. The feature highlighted Reformation's overall commitment to sustainable fashion, noting our public factory tours, our factory's eco practices and how Reformation has become a leader in the ethical manufacturing process.
Common Objective Leaders
---
In 2019, Reformation was awarded the CO Leader award. Out of over 700 applicants, Reformation's was selected as a leader and acknowledged for setting a new standard for best practice in the fashion industry.
Sustaining Voices
---
In 2019, Reformation was awarded as one of Sourcing Journal's Sustaining Voices. Sourcing Journal's Sustaining Voices celebrates the efforts the apparel industry is making toward securing a more environmentally responsible future through creative innovations, scalable solutions and forward-thinking initiatives that are spinning intent into action.
Sustainable Brand of the Year
---
In 2018 we were awarded the Sustainable Brand of the Year at ReMode. The ReMode Fashion Awards are a celebration of solution providers and brands that are at the forefront of innovative sustainable practices.
Innovation by Design
---
In 2018, Reformation was awarded Fast Company's Innovation by Design in the Retail Environments Category.
Fashion Awards: Direct to Consumer Award
---
In 2018, Reformation was honored as one of LA Business Journal's top DTC brands.
Responsible Packaging Movement
---
Our packaging is already recycled, reusable or plastic-free. We are committed to eliminating single-use plastic and virgin forest fiber from our packaging, as well as excess packaging waste in our supply chain. We're excited to have joined prAna's Responsible Packaging Movement to learn, collaborate and create an industry-wide shift towards responsible packaging.