Evelynn Escobar-Thomas
Getting stuff done with Evelynn Escobar-Thomas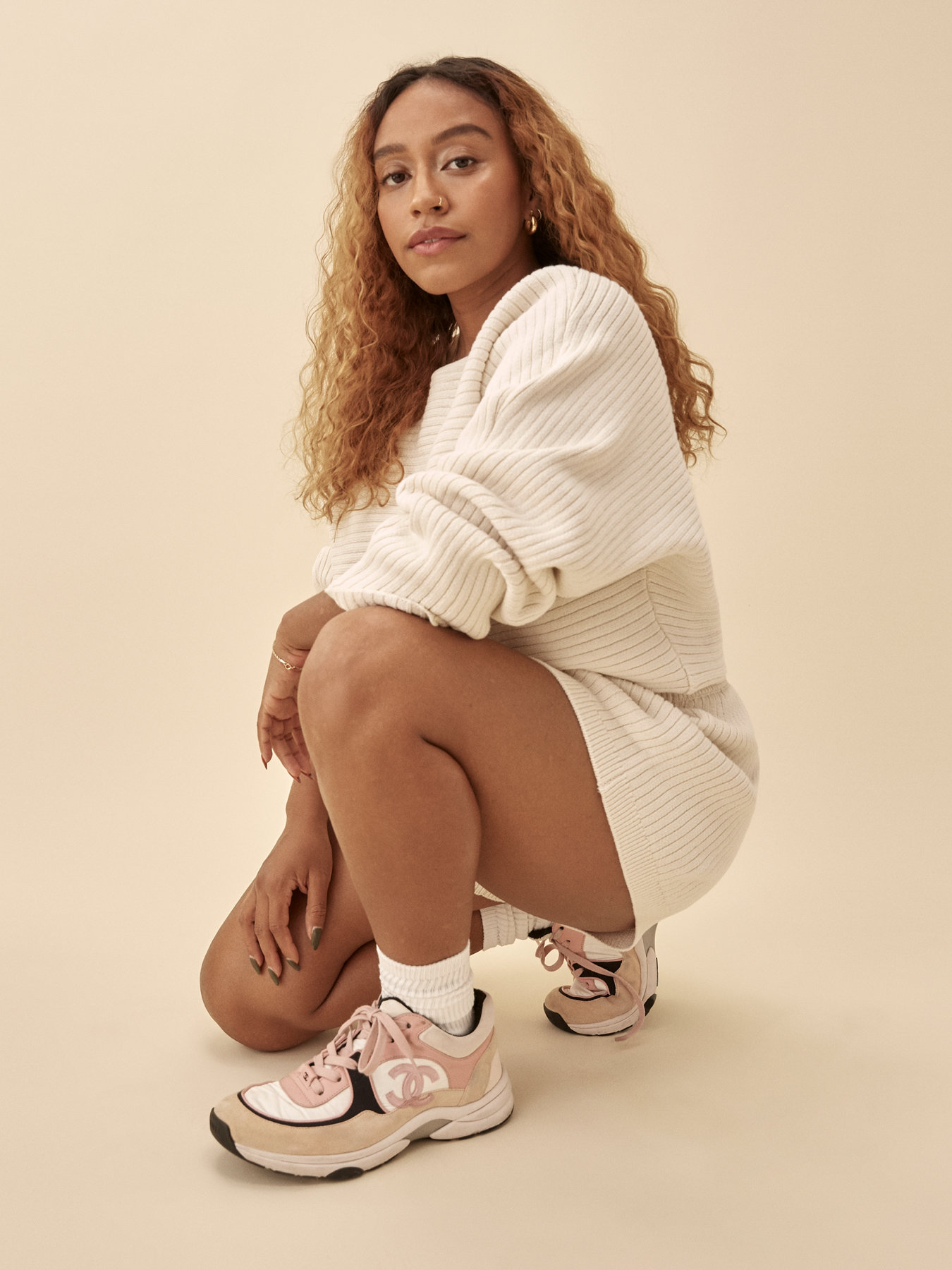 Meet Evelynn Escobar-Thomas, a social activist and founder of Hike Clerb, an intersectional group of BIWOC working to reclaim the outdoors.
Tell us about your career journey.
How much time do you have? I am someone who had a very clear sense of purpose and direction from an early age. That led me to start working in my community in middle school and the rest, as they say, is history! A White House internship, degree in journalism, career in social media strategy, and a 501(c)(3) later, we arrive at today.
Who inspires you and why?
I'm inspired by unapologetic Black womxn using their unique and innate skills to change the world. When Black womxn lead, we all win.
What does sustainability mean to you?
Sustainability is wellness to me. It's being in accord with yourself, with your planet. Taking and doing only what you need, nothing less, nothing more. It's a way of living.
Tell us (more) about Hike Clerb.
Hike Clerb began in 2017 as a radical solution to issues I was seeing and experiencing in the outdoors! Over the years, we have taken an unconventional and creative approach to equip BIWOC with the tools, education, and resources they need to heal collectively in nature from LA and beyond.
The threat of discrimination often prevents BIWOC from experiencing public spaces in the same way others can. How does Hike Clerb work against this?
We work to make BIWOC not only feel seen but supported so that they are going into these spaces confident with a sense of belonging.
How do intersectionality and environmentalism work together?
There's this saying that goes, "feminism without intersectionality is just white supremacy." It also applies to environmentalism! If we aren't recognizing how the intersections of one's identity (i.e., physical ability, socio-economic status, race, gender, etc.) play a role in the way they fit into the larger environmental equation, then we're falling short. Environmentalism must be intersectional to properly address the inequities that are present.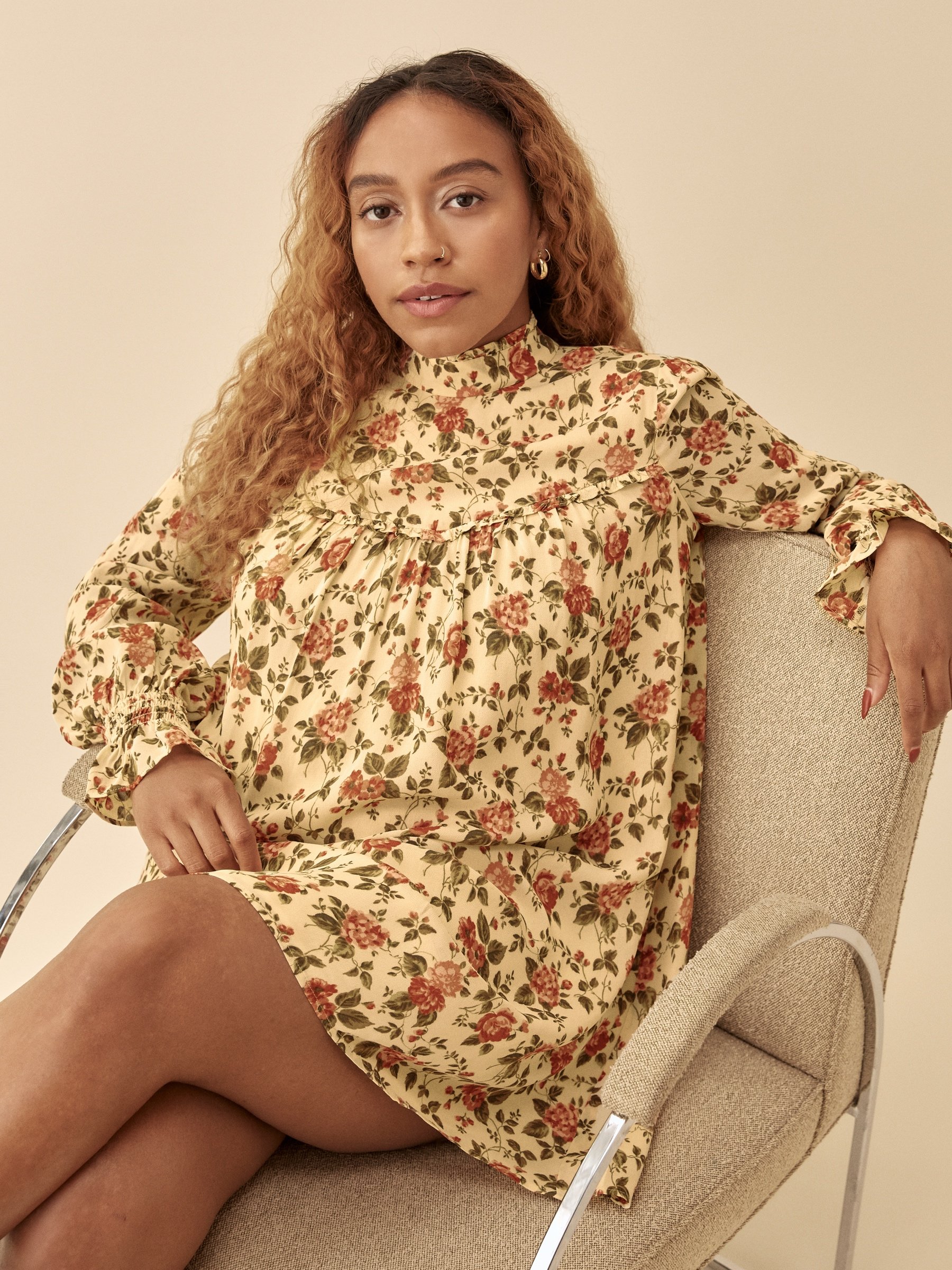 Evelynn is wearing the Jourdan Dress in VARENNA.
When did you first realize the healing power of nature?
I was definitely the kid who played in the woods and the dirt with her friends. My earliest realizations were centered on the joy you experience when immersed in nature.
Which part of the mainstream environmentalism narrative most needs to be rewritten?
All of it! It centers whiteness, and that's exactly why we are in the place we are now. But if I had to choose one aspect, it would be the "conservation and preservation" of "uncharted" lands that were already well discovered and inhabited by native and indigenous peoples.
What is one thing you hope others learn from your work?
I hope that others are inspired to act on whatever they are passionate about. Every single one of us can make a difference. The size does not matter!
Each year, we see the effects of climate change through natural disasters and extreme weather. How does Hike Clerb engage with these increasingly polarized conditions?
We look for ways to create change on the national and local levels to address issues and legislation that are directly related to climate change. Like gathering in support of a bill to help add a safe distance between oil fields and the Black and brown communities they're in.
Public lands in accessible, high-trafficked areas are often polluted. How do we combat this to ensure public lands can be enjoyed by everyone? How can an individual help maintain their public lands so that everyone can enjoy them?
Hike Clerb preaches leave no trace principles, which means leaving a place better than you found it. On an individual level, that can look like bringing an extra bag to store trash found along the trail when hiking or camping.
Best hike in Los Angeles? And favorite U.S. National Park?
Too hard to pick one hike! Maybe the hike up to the observatory for nostalgia's sake. Fave National Park is Yosemite! :)
What's the best thing you've found shopping vintage?
I have found so many amazing cheesy outdoor touristy tees from places I've visited!
Best place to eat after a long hike:
If you've come to a hike clerb hike you already know the answer is Erewhon! 🤣