Indira Scott
Getting stuff done with Sophia Li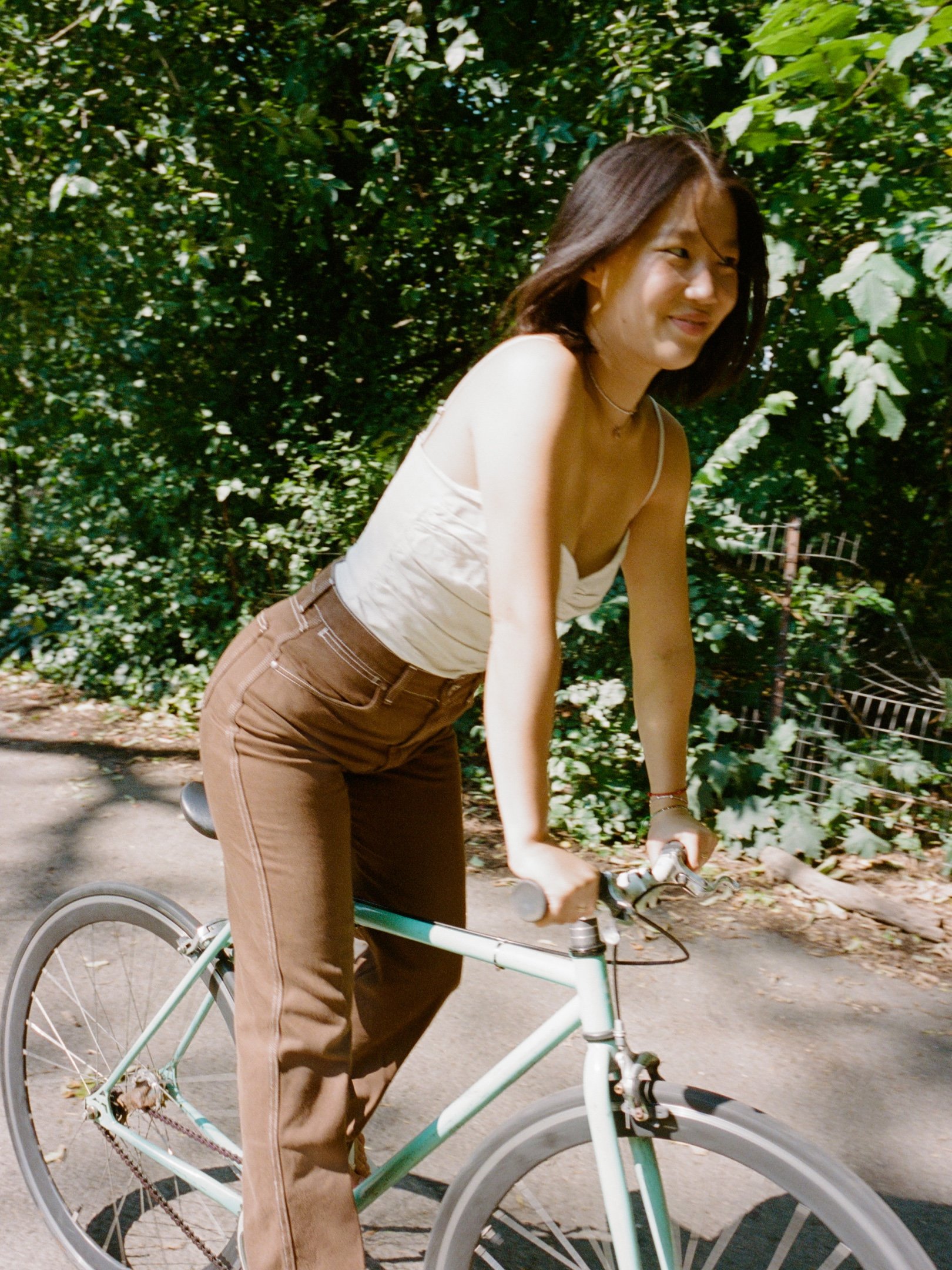 Meet Indira Scott, a model and advocate using her influence to inspire change.
Ref: Tell us about your career journey.
I was working at the Lower East Side Reformation, and my sister and I were scouted by a London agent. I've always had dreams of modeling but never knew it was something that could actually be feasible for me. So after being scouted, I made it my mission to just break into every single door that I could and reach higher and higher platforms to prove to myself that anyone who looked like me could do it.
Any advice for young people who are entering the industry?
Please be yourself and be real with yourself. Please do not look to other people and compare what you do not have and instead remind yourself that there's only one of you. Find that thing that works for you because when you do, others will try to replicate that thing, but no one will be able to do it the way that you do it because it is special because it is you.
What cause or causes are important to you?
Black Lives Matter, climate change, equal rights for Black people, and LGBTQIA+ rights.
What are some projects you're working on right now?
Right now I'm involved with the Brown Girl Butterfly Project, a safe space for Black people to create safe spaces for Black people and to give to Black people and to protect and uplift Black people by Black people for Black people.
How has sustainability impacted your relationship with fashion?
Sustainability has affected my relationship with fashion in the sense that I've always tried to work only with brands that actually care about their carbon imprint and what they're doing to the environment. It's so important to me that actually I'm proud of my work.
How did you first get involved with sustainability?
I've always been knowledgeable of fast fashion because my grandma was a strong hippie and an even stronger thrifter so she would always put it in mine and my siblings' minds how to go about attaining clothes and the right ways to do it. Then my sister studied fashion design, so she was always telling me about the different kinds of practices and how people make things that are terrible for the environment and the other ways that you could make things that are much more sustainable. I continued to get my own education and learned about climate change and from then on out I literally had to change my whole life because I just knew that I had to make more conscious decisions to be a sustainable person if I cared about the planet that I lived on.
What does taking care of yourself mean to you and how does it affect your mental health?
Taking care of myself is everything to me—my spirituality is what keeps me going. I think it's so important that we take moments to be mindful of who we are being and take a look in the mirror and actually evaluate our being so that if we do need to reupholster our energy with other vibrations, we can do that. And taking the time to meditate, do yoga, and eat well is so important. If we don't, I feel like we are a lesser version of ourselves existing in this world and we don't understand the kinds of uncomfortability or stress that we have, and we don't know where it's coming from. I think it's so important that we take the time to know where it's coming from so we can handle it and live our lives vivaciously the way they were meant to be—in the light, through love.
Who is your favorite artist?
My favorite artists are Diana Ross, Alice Coltrane, Vivaldi, Gustav Klimt, and Hilma af Klint.
What's a book/movie/show you always recommend to people?
A book I always recommend to people would be Sacred Woman by Queen Afua, a movie I always recommend is I Origins–it's so good–and a show I would recommend is The Midnight Gospel on Netflix.