Leah Thomas
Getting stuff done with Leah Thomas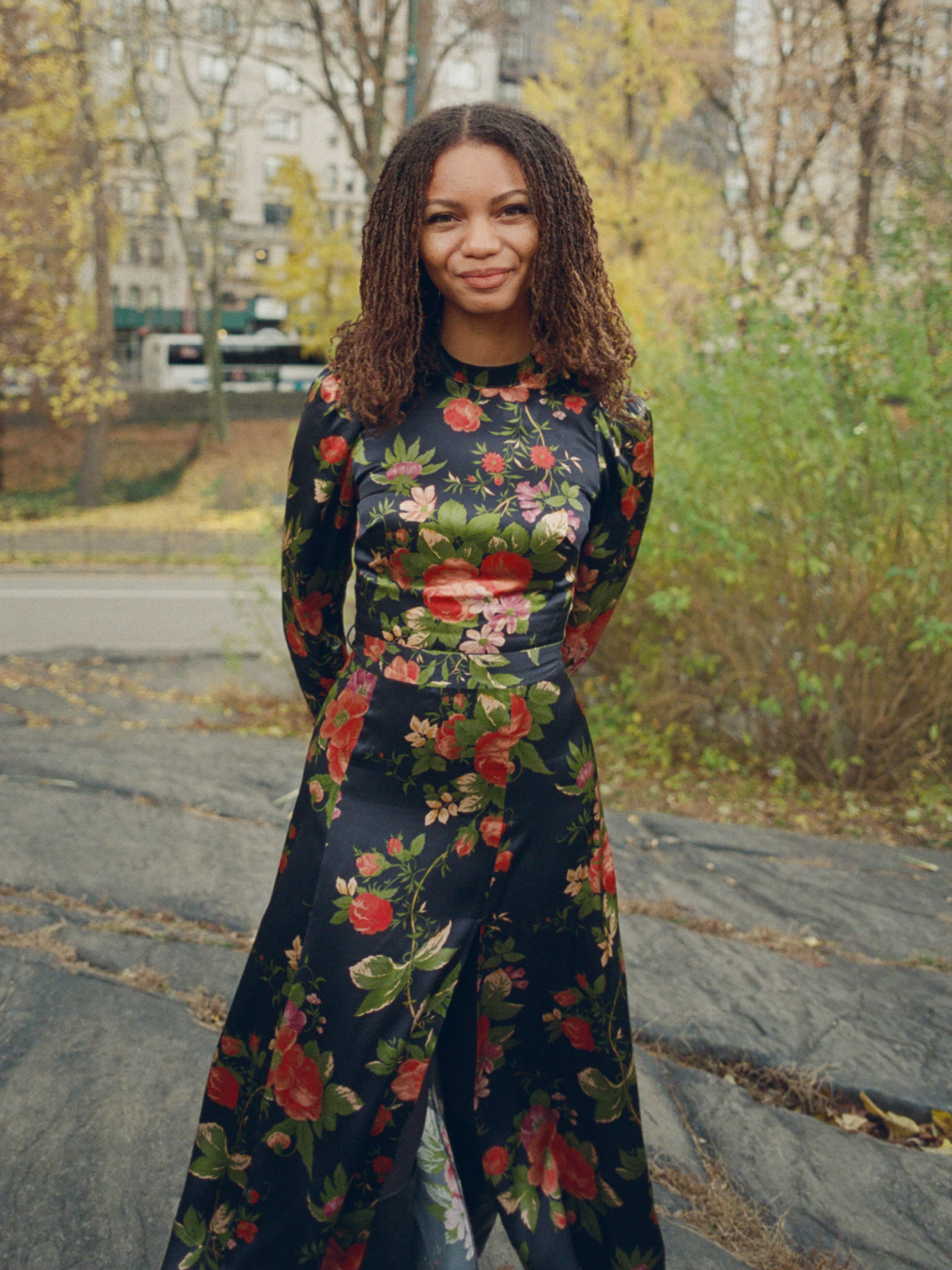 Meet Leah Thomas, author and founder of climate justice community Intersectional Environmentalist.
Tell us about your journey.
I grew up in St. Louis, Missouri and found my way to Orange County for college where I studied environmental science + policy. Over time, I started to get involved with social justice advocacy and saw the connections with environmentalism. I started to focus my research + work on those who experience environmental injustice at higher rates and was startled to see the same pattern of lower-income, Black and Brown communities constantly facing the brunt of environmental toxins and hazards and felt like it wasn't talked about enough. I left a job at Patagonia after being furloughed at the start of the pandemic (2020) on a whim, and started Intersectional Environmentalist with a collective of environmentalists to raise awareness for environmental justice and started advocating about these issues full time.
Where do you get inspiration for your work?
Inspiration comes from a lot of different places for me, I feel really inspired by the team at ATMOS–I love the way they play with images and incredible narratives to discuss the environment. I also am inspired by friends in my life, and people I meet along my journey. There's a Hozier song that goes, "I fall in love just a little bit, every day with someone new," and I feel that a lot with inspiration.
What cause or causes are important to you?
I'd say things that are near and dear to my heart are the right to breath and joy. Meaning, I think everyone should have the ability to breathe in clean and unpolluted air and exist in a world that doesn't attempt to steal their breath. I also think joy can be a radical act in a society that often tries to diminish it–so I feel my work directly ties to wanting everyone to live life to the fullest and dismantle as many barriers as possible that are in the way.
What are the challenges and benefits to activism on social media?
A big challenge is that information is bite-sized and doesn't tell a full story. You have to worry about its content being eye-catching enough to work with an ever-changing algorithm. When IE started, it was during a time when everyone in the U.S. was under quarantine and constantly on social media, at a time when racial justice was at the top of society's conversation agenda and there was a need for anti-racism content and infographics were taking off! Now, things are different–engagement is lower, so we have to find other ways to reach people.
Has your work changed as the Intersectional Environmentalist community has grown?
When we started IE, there were only four of us so we were each doing so much all the time to help it grow. I initially was creative director where I oversaw our visual identity, communications, and the direction of our offerings. Now that we have more people I've been able to focus more on our mission, vision, and values and become our first non-profit Board Chair. I'm really proud of the team we've built and how overtime I've been able to have some flexibility to lean into @greengirlleah, my personal work, and my writing.
How have you sustained the momentum in the IE community?
It comes in waves–I think I listen to my intuition when the community wants us to shift in different directions but stay true to our core. Or if we ever divert, I tap into intuition to steer things back. I try to ensure we have different offerings and really listen to our community. While we started on Instagram, that isn't the end goal, and we want to create educational experiences and materials for people to use for years and years to come.
How do you sustain yourself as an activist?
I try to remember that activism is only one part of my identity–I don't really use the word activist for myself often, mostly advocate, because I feel like my work tries to raise awareness for and communicate climate justice info or sustainable living info. I sustain myself by also allowing my love for the earth to extend into spending time in nature, connecting with my community, and treasuring Mama Earth–not just getting bogged down in the doom and gloom. I'm in no way ignoring reality, but I'm also not going to exhaust myself (which I do a lot) without recharging. I try to tap into other things I like–my cat and good reality TV or even cooking tutorials, so I can be a whole person and not just a curated version of myself to please others.
What advice would you give to individuals who want to make a difference in the sustainability space?
Know that we are all existing in imperfect systems, so nothing we do in this space will be perfect. None of us are perfect and resist the urge to tear others down and find commonalities with others in and outside of the sustainability space. There is nuance to everything–sustainable fashion can be expensive–there's no need to shame those who might not know about sustainable fashion or may not have access to it. I'd advise people to start at the grassroots and local level.
What do you hope to see in 2022?
I hope to see more climate justice legislation and funding to environmental justice organizations. I hope student loans are forgiven and healthcare inequality is addressed. These past two years have been grim, and I am looking forward to compassion, rest, political progress, and less divisiveness.
How can people reading this support your work?
To support my work, consider donating to Intersectional Environmentalist–we're a primarily BIPOC and woman-led organization that wants to grow and could use support. Also checking out my book, The Intersectional Environmentalist this March to learn more.
Favorite thing about Santa Barbara?
The beach.
What's the last thing you wrote?
My book, The Intersectional Environmentalist: How to Dismantle Systems of Oppression to Protect People + Planet.
Best thing you ever found vintage shopping?
A Vera Wang wedding dress that I wore to prom in 2014–then sold on eBay to pay for my college laptop.