Mayano Ochi
Getting stuff done with Mayano Ochi
We've been catching up with some people who are out there getting stuff done. Meet Mayano Ochi, a Certified Nurse Midwife and co-Founder and Managing Director of International Medical Response.
Tell us about your career.
I've been working as a Certified Nurse Midwife for almost 4 years but have been working in the world of birth since 2012. I'm also a co-Founder and Managing Director of International Medical Response (IMR), a nonprofit whose focus pre-COVID was on training healthcare workers in parts of the world that are severely resource deprived. Now with COVID, we've been focusing on assisting healthcare workers by creating a PPE emergency supply cabinet.
As a CNM, I see patients in clinic (or remotely from my home now, due to COVID) for prenatal visits as well as for a whole range of women's health issues. I also catch babies at a community hospital in LA. I work for a community clinic that serves mostly low-income, immigrant women and I love being able to offer compassionate, quality care to these amazing, resilient women. COVID has definitely changed the vibe in the hospital and women are more anxious, scared, and feel more isolated. I do my part to try to help bring a calming, comforting presence and a sense of normalcy to these women.
Who has made an impact on your journey?
My patients. They have taught me to be kinder, more compassionate, more open minded, and more patient. Some lessons were definitely learned the hard way but they've taught me to be a better Midwife. I also have to say my colleague and co-founder of IMR, Dr. Ambereen Sleemi. She's spent her whole career serving women who live in some of the most resource deprived places in the world. Her passion for her work is truly inspirational.
If there's one thing you wish you would've known when you started out, what would that be?
The importance of good communication. It takes a lot of skill, especially when you're interacting with so many different personalities often dealing with high stakes circumstances, but the moments I regret the most are the times I didn't speak up because I felt too uncomfortable.
What does sustainability mean to you?
That it should be status quo. We should all strive to lower our carbon footprint and the government should make it as easy as possible for us to do so.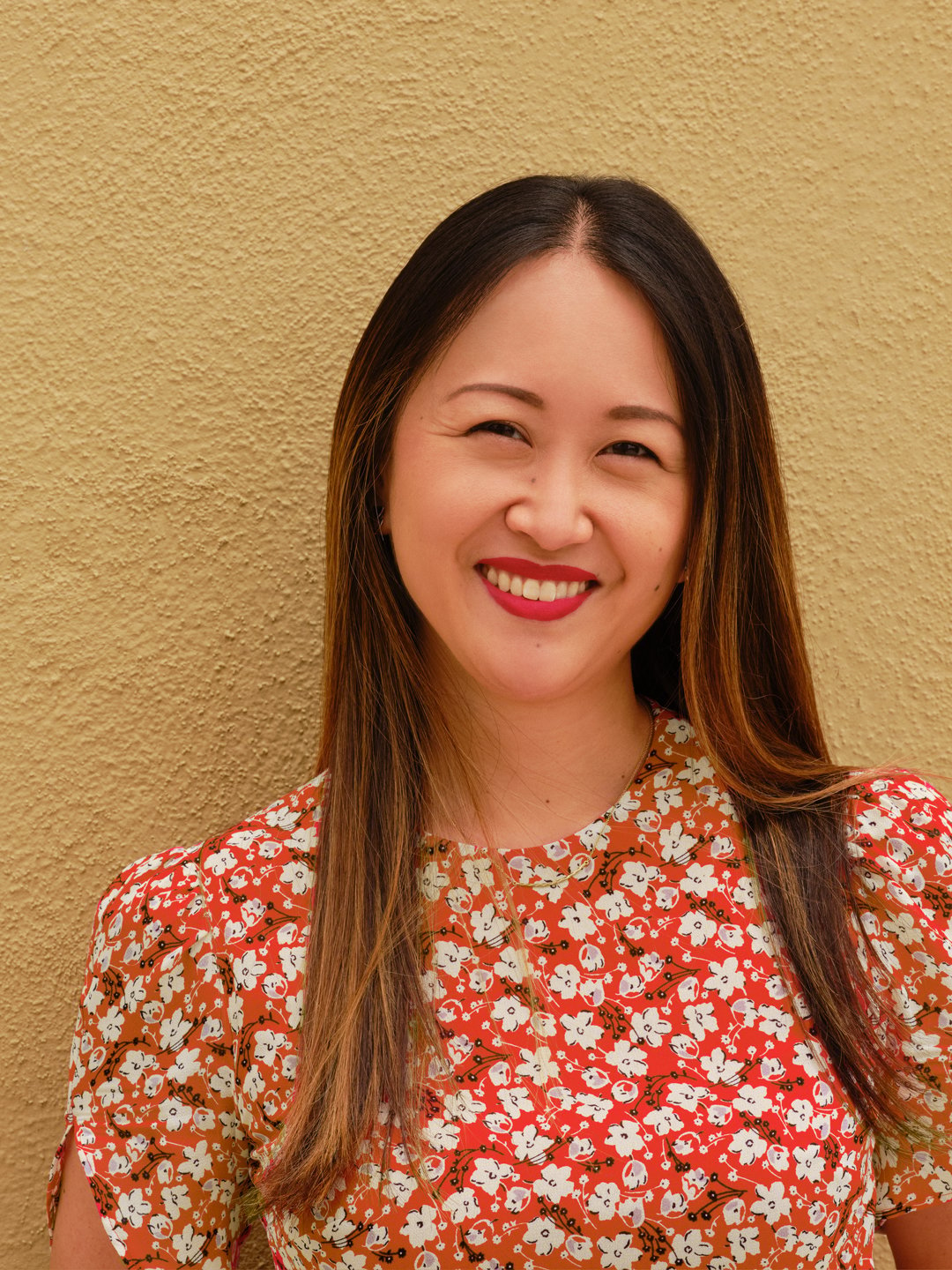 Mayano is wearing the ANDRE DRESS in NINA.
Who is your favorite author?
I'm not sure about a favorite author but I loved reading Sing, Unburied, Sing by Jesmyn Ward
What's the best concert you've been to?
Nothing will beat seeing the Backstreet Boys as a 13 year old
The best place to eat in Los Angeles?
Pizzana makes this former New Yorker very happy!
What are you bingeing right now?
I loved Padma Lakshmi's new show Taste the Nation. I just love food shows (and Padma) in general so I'm also re-watching old seasons of Top Chef!