Reformation
Stores update
We wanted to fill you in on where we are with reopening select stores. The health, safety and comfort of you all and our teams has been our top priority throughout COVID-19. So we've taken lots of time making a new process that'll ensure as much, and we'll keep monitoring conditions as they change. If you have any thoughts or feelings about new ways to shop at Ref stores, please let us know. We can't wait to be together again IRL even if it might look a little different than it used to.


How can I shop at Reformation?

We're now offering in-store shopping, curbside or in-store pickup, and appointments at select locations.

Learn more about how to place an order for in-store + curbside pickup


Is Reformation accepting returns?

Yes. Check our stores page to see if a store near you is open for curbside pickup or in-store shopping. We will be accepting returns both curbside and in store for both web and store orders. If you'd like to do a curbside return, please call the store phone to let us know you have arrived and we will help you out.


Can I mail my return back instead of returning it physically to the store?

We can help you send your return to our online warehouse; just reach out to love@thereformation.com to get started.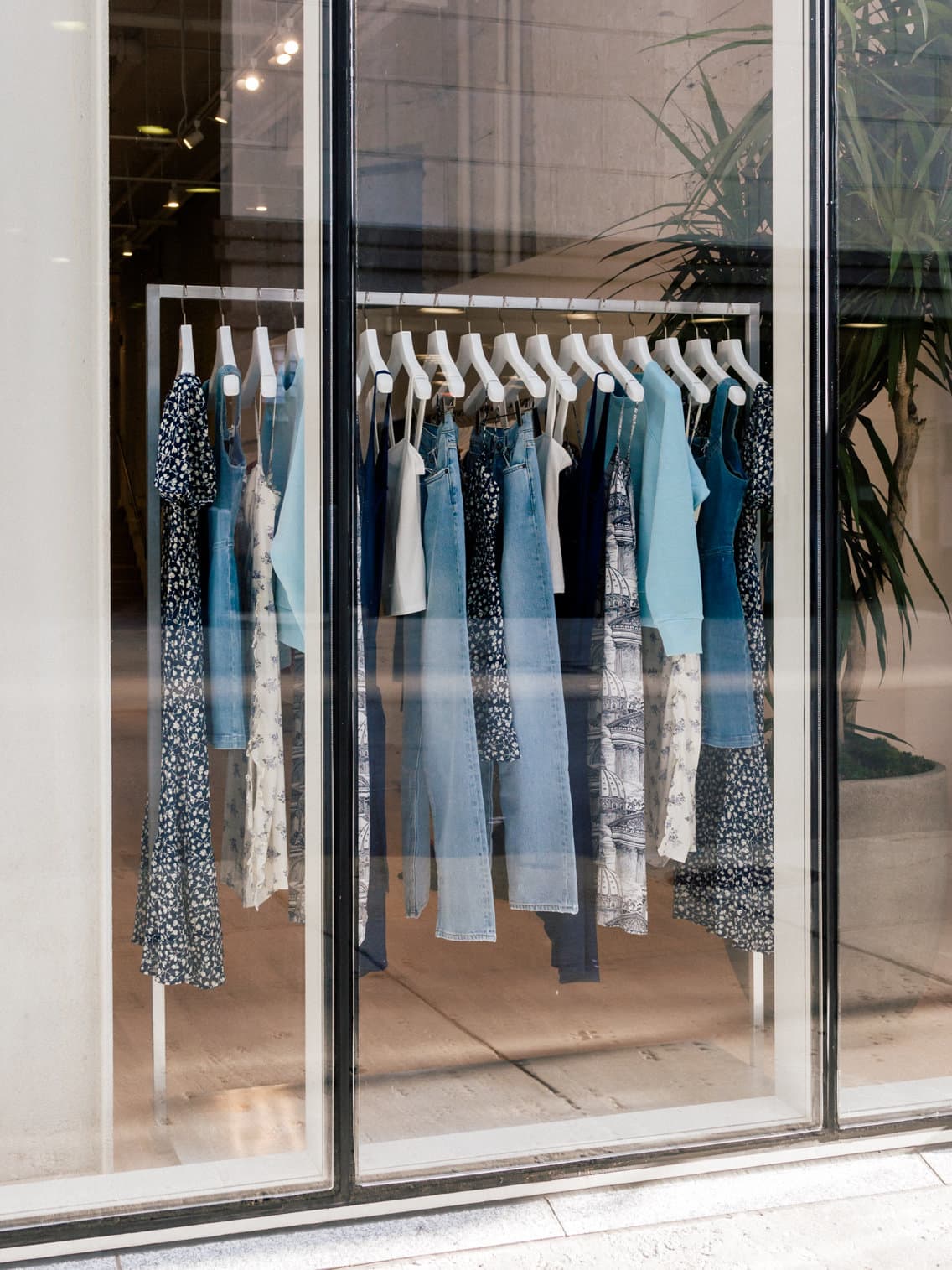 Health & Safety

• We're wearing face masks and require that you wear one too—for your own health and safety, as well as that of everyone else.

• We'll have hand sanitizer available at the entrance of each store.

• We're limiting store capacity. Due to recent regulations and to ensure enough space for social distancing, we're only letting a certain number of people in each store at one time, which means you may have to wait to enter. We really appreciate your patience.

• We're limiting store hours. Many of our stores will have updated hours to allow us extra time to sanitize everything properly.

• We're cleaning frequently. We're sanitizing all high-touch surfaces with disinfectant frequently while the store is open, in accordance with the CDC's guidelines.

• We're offering contactless payment options, plexiglass shields, and floor markers for social distancing at checkout.

• We're quarantining all returned merchandise for 48 hours, then cleaning it using a UV wand and steaming before returning clothing to sellable inventory.

• We're closing or limiting dressing rooms in many of our stores for now.

• We're monitoring the health of our teams and performing daily temperature checks.

Any other questions? Reach out to us at love@thereformation.com