Sustainability Report Q2 2022
PEOPLE
Social responsibility

Diversity, equity, and inclusion

Community engagement & impact
PRODUCT
Better materials

Clean chemistry

Traceability
PLANET
Climate action

Resource efficiency

Low impact care
PROGRESS
Circularity

Sustainability reporting & transparency

Packaging innovations
PEOPLE
There are a lot of awesome people behind our clothes, and we're responsible for ensuring safe, healthy, and equitable working conditions for all of them. We're committed to being people-focused and will continue to grow and evolve our work in this area of sustainability. Because who makes your stuff, and how they're treated, matters a lot.
Taking action


In the past few months, this has meant standing with our team members in the U.S. following the reversal of Roe v. Wade by the U.S. Supreme Court. The rights of people and the planet have been our biggest priorities since we started over ten years ago, and still motivate everything we do. We know that restricting or criminalizing access to reproductive healthcare, including abortion, will have a negative impact, and put lives at risk. So we're covering travel costs for any full and part-time Refs who need it. We also offer PTO and leave of absence to access care, volunteer, and vote, and provide guidance and additional mental health assistance if requested.

We joined forces with Don't Ban Equality to find real, tangible ways to use our voice and our platform. And the rights of everyone reading this are included in our definition of what that means to us. We're working on our plans to further support and engage with our community outside of those who work at Ref.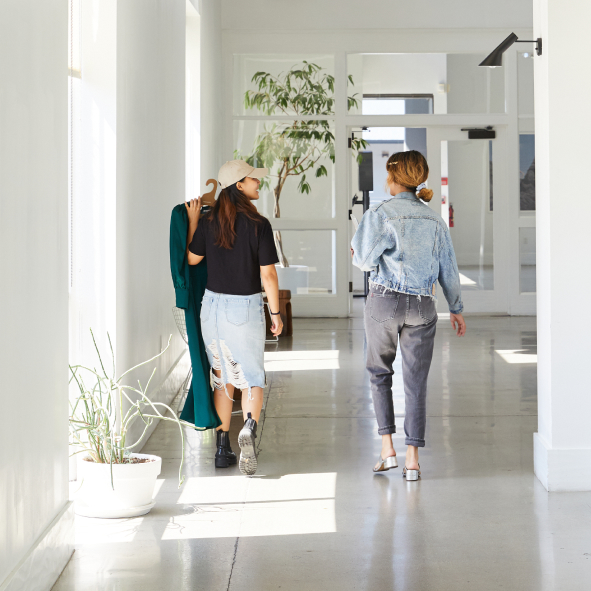 Climate Tees


On Earth Day, we launched Climate Tees to help raise awareness and funds for climate action. Turns out you really liked them. More than 1,200 tees were purchased online and across our retail locations. We donated 50% of the proceeds from every tee sold online to our friends at Canopy to support their work to protect forests, and 50% of the proceeds from every tee sold in our retail stores to local environmental non-profits of the store teams' choice.

Here are a few we donated to:


California Botanic Garden

Garfield Park Conservancy

GrowNYC

Groundworks

Holland Park Ecology Centre

Keep Austin Beautiful

Potomac Riverkeeper Inc.

Second Harvest

Tilth Alliance

WeAct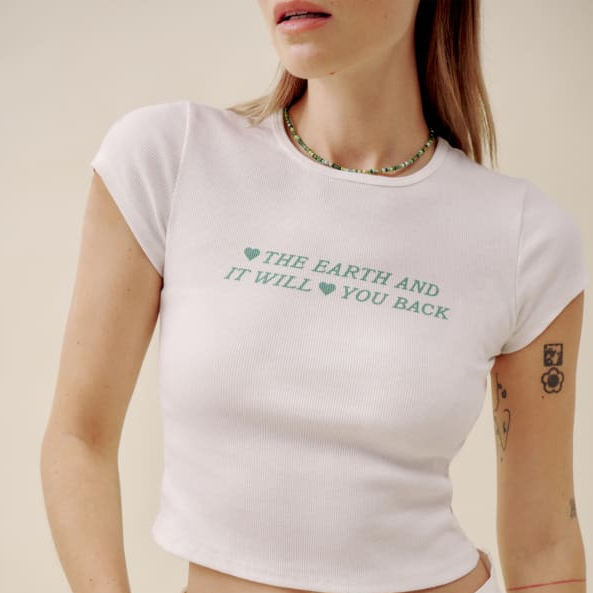 Our Partners


Throughout our supply chain, we work with incredible partners who share our values of accountability, transparency, and sustainability. Nobody's perfect, but we're working towards it and prioritizing transparency every step of the way. We require all our direct cut, sew, and finish manufacturing partners to adhere to our Code of Conduct (basically our requirements for ethical operations) to ensure fair labor conditions and fundamental labor rights. These include prohibiting child and forced labor, implementing health and safety protections, and meeting or exceeding legal minimum requirements in the locales where they work. Our Code of Conduct references the FLA Workplace Code of Conduct, which is based on International Labor Organization (ILO) standards and internationally accepted good labor practices.

Our suppliers participate in independent, third-party social assessments to ensure fair, safe, and healthy working conditions and progress over time.

→ The process

We use a color-coded rating system for our supplier audits. Our goal is to maintain a "Green" or "Yellow" rating for 95% or more of Tier 1 facilities (so our finished goods assemblers and contractors).

While some of our suppliers are in the Orange tier, we work with them to find solutions so we can maintain relationships and influence better practices.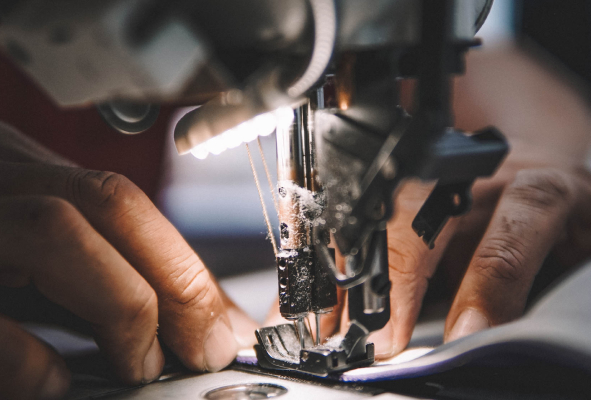 Diversity, equity, and inclusion


We want everyone to know they belong at Ref, and we took some big steps towards furthering our DEI work this quarter:


People Team: We welcomed a Senior Vice President of Talent Acquisition and Diversity, Equity, Inclusion & Belonging; a Vice President of People Strategy, Operations & Technology; and a Director of Learning Operations & Internal Communications.
Training: We're building an online space called RefU where the team will learn about things like leadership development and sustainability and can access DEI-focused training.
Celebrate & Recognize: The Ref team honored and celebrated Asian American & Pacific Islander (AAPI) Heritage Month, Pride Month, and Juneteenth by hosting inspiring guest speakers, learning about each other, and sharing resources to get involved.
We will keep you in the know with relevant DEI updates each quarter and share an in-depth review in our annual report. Check out our 2021 report right here.
SDGS: 5 Gender Equality, 8 Decent Work & Economic Growth, 10 Reduced Inequalities, 12 Responsible Consumption & Production, 17 Partnerships for the goals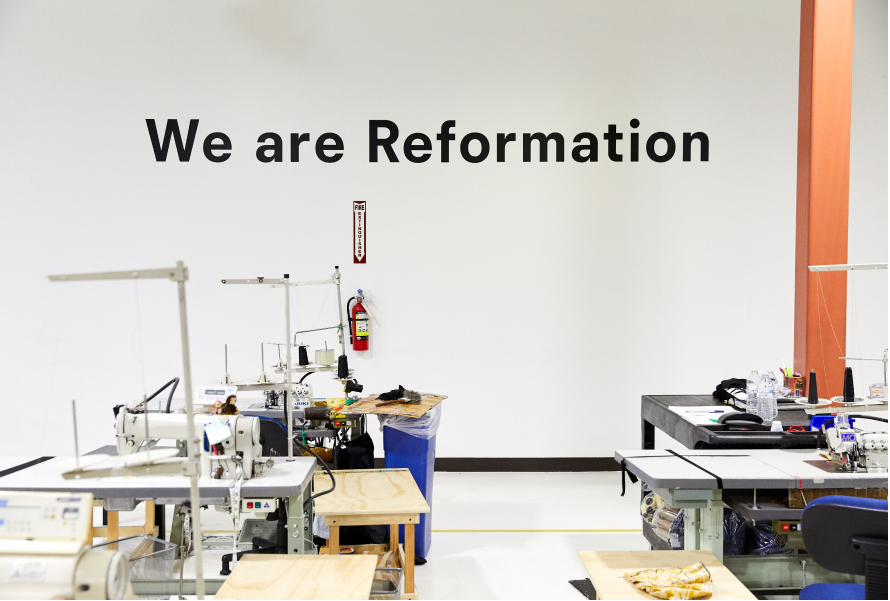 PRODUCT
Your clothes go through a lot before they make it to you. We do the heavy lifting behind the scenes and focus on things like traceability, fiber standards, and clean chemistry. This lessens the environmental and social impacts of our stuff and lets you wear your values.
Ref Sneakers


These shoes are made for walking. And recycling.

This quarter, we introduced Harlow, made from responsibly-sourced and traceable leather, and Hazel, made from recycled cotton canvas. All the signature Ref cuteness you're used to, now in a comfier package. Ref Sneakers also help close the loop through our RefRecycling program. Basically, they're designed, manufactured, and handled to cut even the idea of waste and are 100% recyclable when you're done with them.

The soles can be upcycled into future Ref Sneakers, while the uppers will be recycled into non-fashion stuff. Customers can drop off their pre-loved sneakers at any U.S. retail location or request a shipping label online, and in return, will receive a $25 Reformation credit for future purchases.

We're closing the loop, but our technology isn't perfect–yet. The outsoles still require a small amount of virgin synthetic rubber and will until we have a steady stream of pre-loved products that we can turn into new Ref Sneakers. We'll keep you updated on our progress along the way.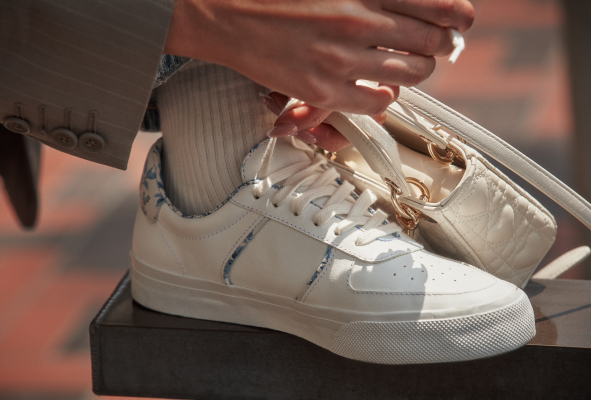 Mushroom Material


We're always looking for new ways to adopt sustainable solutions for our business and the industry as a whole. This spring, we announced our collaboration with materials innovation company Ecovative, as part of a group formed by Fashion for Good, to develop next-generation vegan leather made from mushroom mycelium. Made from the root structure of mushrooms, with no added plastics, mycelium materials are fully biodegradable and compostable right at home. We'll provide feedback and industry intel to Ecovative that will guide design, testing, and development of the materials so we can get them to you ASAP.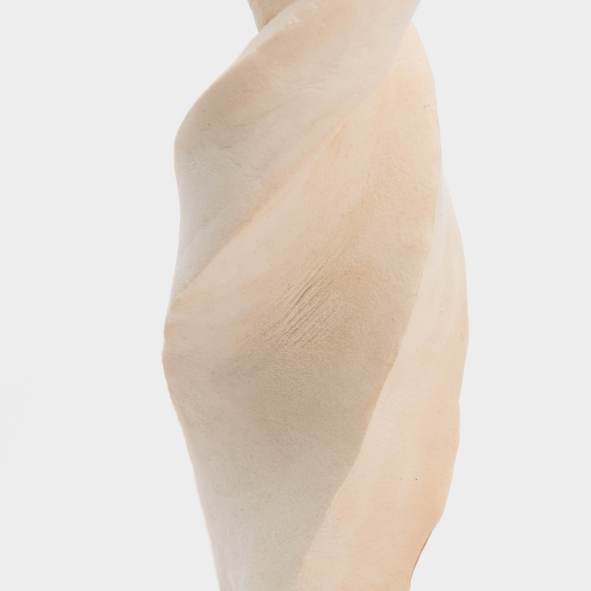 TRACEABILITY
Traceability is about knowing exactly where our stuff comes from. We want to be able to answer "who made our clothes" at every level of the supply chain. Our goal is to reach 100% traceability1 down to the farm level for all of our animal-derived materials by 2025. Supply chains are complex, so we're focusing on building relationships from the ground up and digging deeper into where our stuff is grown so we can take full accountability.
1 Traceability is calculated by total fabric yardage for apparel and by upper fabric volume for shoes YTD. This excludes all deadstock materials.

Here is where we made our stuff so far this year:

We're committed to making clothes with a smaller environmental impact in places that treat workers well. We provide resources and support to help our partner factories align with our goals, achieve our standards, and grow with us.

→ Learn more about our factories
| | |
| --- | --- |
| Los Angeles | 31% |
| China | 55.4% |
| Turkey | 9.1% |
| Brazil | 3% |
| Mexico | 0.6% |
| India | 0.3% |
*Based on % volume shipped YTD
HIGH STANDARDS
Up to 2/3 of the environmental impact of our stuff happens at the raw materials stage—before the clothes have actually been made.
The materials we use play a major role in the total impact of our products. We have our own fiber standards that are as comprehensive as possible, taking into consideration water input, energy input, land use, eco-toxicity, greenhouse gas emissions, human toxicity, availability, and price. We also look at garment care implications like microfiber shedding. We've updated our fiber standards to include a few new fibers and more of the stuff we use in our shoes. Our goal is to have 100% of our fabrics be from recycled, regenerative, or renewable materials by 2025.
71% of our fabrics are from recycled, regenerative, or renewable materials2

95% of our fabrics meet our A/B ratings2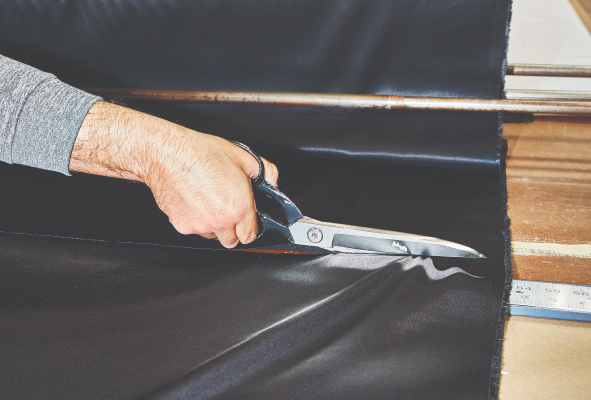 → Learn more about Ref fiber standards
2 Fiber performance is calculated by total fiber volume usage YTD. Leather and deadstock are measured by total material volume usage. Percentages have been rounded up.
CLEAN CHEMISTRY
47% of our dyers and printers have a clean chemical certification3
We want our products to be safe for everyone and everything they touch. That's why we partner closely with our printers, dye houses, and tanneries to ensure they are using chemical, water, and energy resources responsibly when making our stuff. We are aligned with ZDHC–which sounds like a rock band, but actually stands for the Zero Hazardous Discharge of Chemicals. They're an industry collective dedicated to comprehensive and effective chemical management in the production of textiles. Our goal is to have 100% of our materials come from suppliers with clean chemistry certifications or Level 2 ZDHC compliance by 2024. We also joined bluesign® as a system partner in 2021, and with their help, we're assessing our supply chain to see how we can best meet our clean chemistry goals.
3 Percent of clean chemical certifications or ZDHC MRSL conformance of Level 2 and higher for dyers, tanneries, and printers is calculated by total fabric yardage for apparel and upper fabric volume for shoes YTD. This excludes all deadstock materials.


SDGs: 6 Clean Water & Sanitation, 12 Responsible Consumption & Production, 14 Life Below Water, 15 Life on Land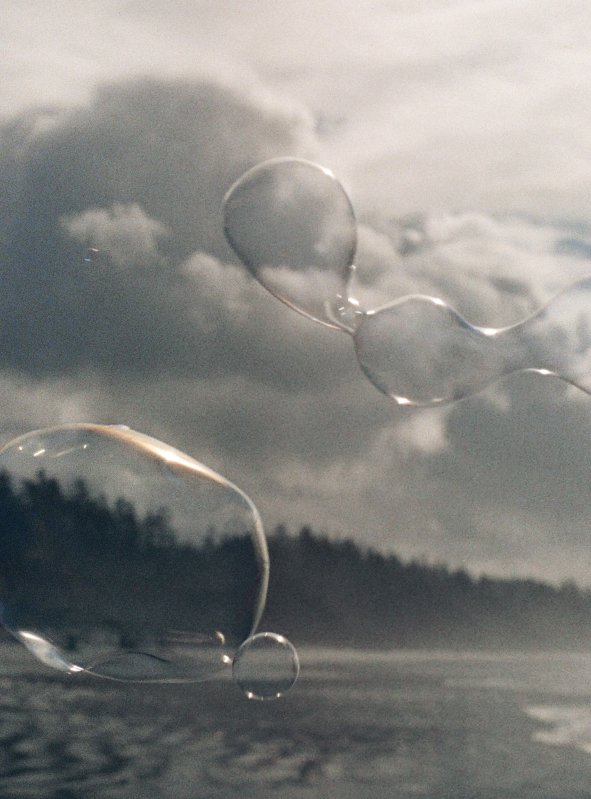 PLANET
Making clothes has a big impact on people and the planet. We keep our true costs in mind when making any decision by tracking our product and company-wide environmental footprint.
Addressing the climate crisis is a group effort that takes all of us.

The U.S. Supreme Court's recent ruling in West Virginia v. Environmental Protection Agency (EPA) limits the Agency's power to regulate fossil fuel emissions from power plants and compel them to make the switch to renewable sources. Cleaning up the energy grid is a big part of how we tackle a major source of emissions in the U.S. We disagree with any attempts to limit progress in the climate crisis fight and we are more committed than ever to meeting and exceeding our sustainability goals and inspiring others to do the same. It's going to take serious work from everyone, like passing new policies and regulations, accountability and investment, and shifting collective behavior to address the problem, but we promise to continue doing our part to reduce our carbon footprint in the meantime.

We are a Climate Neutral Certified company, which means we partner with Climate Neutral each year to measure our carbon emissions, offset 100% of our footprint, and work on reducing our emissions.



The fashion industry is responsible for up to 10% of global carbon emissions and is on track to double that by 2050. That's why we made a commitment to be Climate Positive by 2025. We're defining this as meeting science-based reduction targets and removing more emissions than we produce. Targets are considered "science-based" if they are in line with the level of decarbonization required to keep the global temperature increase below 1.5°C compared to that of pre-industrial temperatures, as described by the Intergovernmental Panel on Climate Change (IPCC). It's a lot of info, but the good news is our targets are officially confirmed and validated by the Science Based Target Initiative.

Here are our official science-based targets:
We commit to reduce absolute scope 1 and 2 GHG (greenhouse gas) emissions by 42% and scope 3 emissions by 48% per value added by 2030 from a 2021 base year.

Basically, as we grow, we'll work to cut our emissions by about half across our operations and within our supply chain.
FACTORY FORWARD
Approximately 2/3 of our total carbon footprint comes from our supply chain. So reaching our Climate Positive goal will require influencing real action within our supplier relationships more than anything else. We've partnered with the Apparel Impact Institute (Aii), a non-profit that works to identify, fund, and scale proven environmental impact solutions in the apparel and footwear industries, and South Pole, a company that repowers supply chains through the development and implementation of emission reduction strategies, to work with Reformation suppliers in a new Renewable Energy Transition Program.

The program will help suppliers strengthen their environmental management systems, increase resource efficiency, and transition energy sources to renewables like solar and wind. Our participating suppliers, who represent about a third of our production, will create roadmaps to reduce their energy use and implement effective renewable sourcing strategies, like the purchase of Renewable Energy Credits (REC) and Energy Attribute Credits (EAC).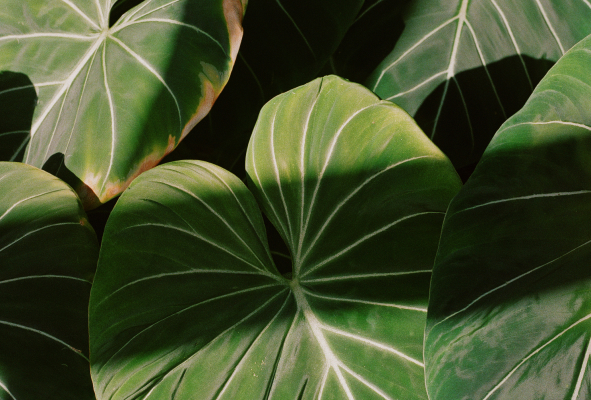 SEXY MATH
RefScale calculates our environmental footprint by adding together the pounds of carbon dioxide emitted and gallons of water used. Then, we determine how much Reformation saves compared to conventional clothing bought in the US. The whole equation follows the lifecycle of our stuff—everything from growing textile fibers and making fabric, dyeing, transporting materials, manufacturing, packaging, shipping, garment care, and even recycling clothes when you're done with them.
Carbon intensity of our products
CO2e lbs per unit of clothing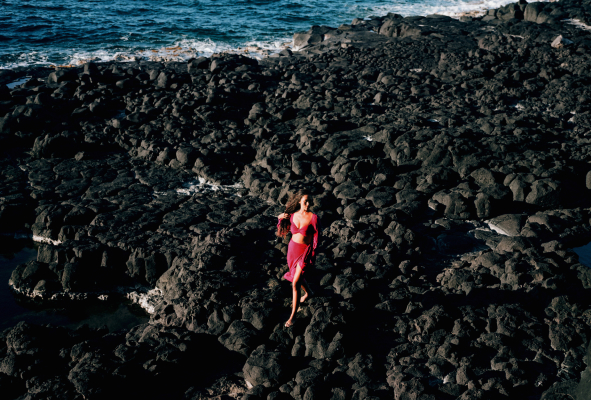 2022 Year to Date total footprint
Carbon dioxide (Metric tons)
Ref footprint: 18,190
Conventional footprint: 31,165
Savings: 12,975
Water (M gallons)
Ref footprint: 3,918
Conventional footprint: 6,968
Savings: 3,050
SDGs: 6 Clean Water & Sanitation, 12 Responsible Consumption & Production, 14 Life Below Water,15 Life on Land
PROGRESS
We have a lot of work to do to create a truly circular fashion system. In order to push sustainability forward, we challenge ourselves and don't shy away from our problems. We're committed to investing in the future, and we'll always be transparent about our progress.
WE GET AROUND
Circularity is all about designing out waste and keeping materials in use. Decisions at the earliest stages of making clothes affect their end of life, like what recycling options are available for the final product. The technology and infrastructure exists to recycle some materials back into fiber, but it's not yet available for everything. We're setting a goal to have 100% of our fabrics be fiber-to-fiber recyclable by 2025 to motivate us to design using fabrics that have potential for circularity. We're also building more partnerships with recyclers to make it easy to keep our stuff around.


14% of our fabrics are fiber-to-fiber recyclable4
4 Percent of fiber-to-fiber recyclable fabrics is calculated by total fabric yardage for apparel and upper fabric yardage for shoes YTD. This excludes all deadstock materials.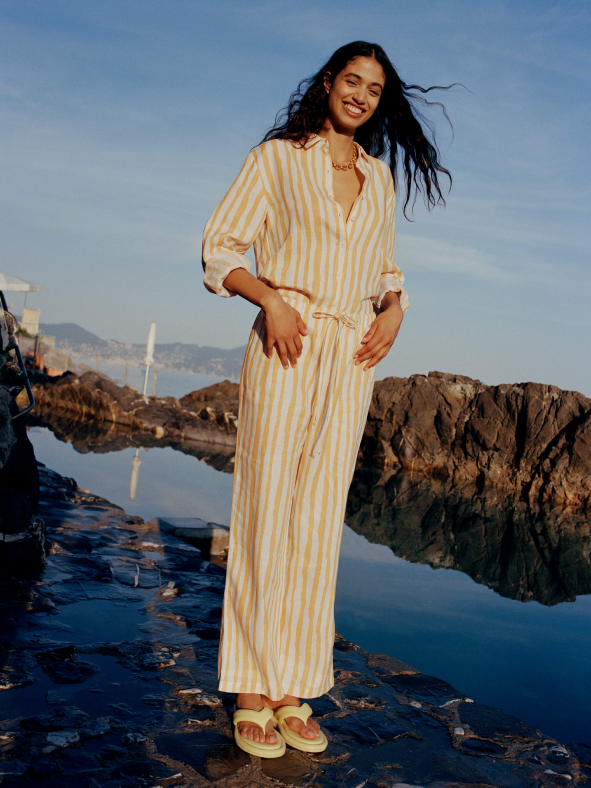 RefRecycling
The U.S. alone throws away over 16 million tons of textiles a year, most of which sits in landfills indefinitely. We're taking a big step towards developing a fully closed-loop system with RefRecycling, powered by SuperCircle.

Since our launch in March, over 3,700 people have joined the circularity revolution. To get in on it, drop off your pre-loved Ref–shoes, denim, sweaters, and active–at any of our U.S. retail locations or request a shipping label online. As a thanks for keeping materials around, you'll get Ref credit for every item you bring or ship back. By participating, you'll also help us meet our commitment to design all of our stuff to be circular by 2030. Win-win.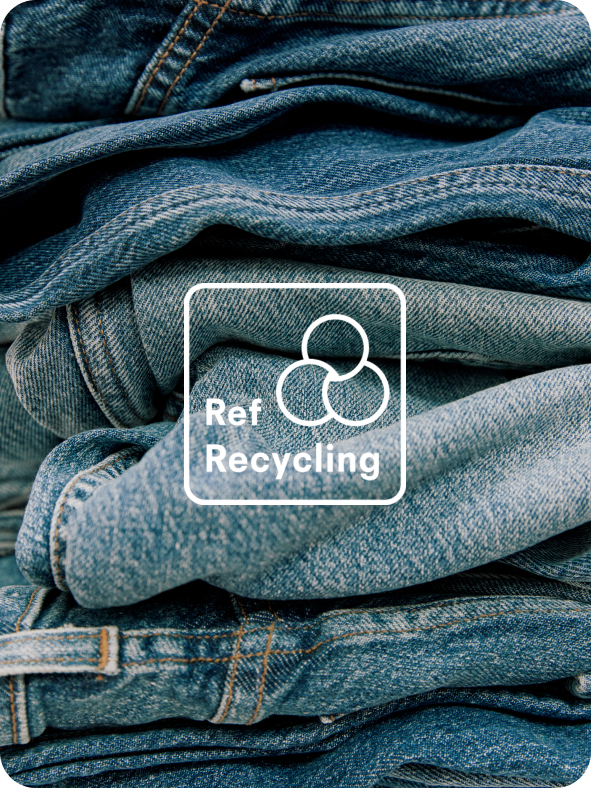 SDGs: 12 Responsible Consumption & Production, 15 Life on Land