Aditi Mayer
Meet Aditi Mayer, visual storyteller, sustainable fashion blogger, and climate and labor activist.
Who are you and what do you do?

My name is Aditi Mayer, and I'm a climate activist, labor rights advocate, speaker, and visual storyteller whose work explores the intersections of style, sustainability, and social justice.
How did you first get interested in sustainability?

The catalyst for my work began after learning about the 2013 Rana Plaza Factory Collapse. I began to question the social and environmental implications of the dominant fashion industry–in that process, my work became rooted in addressing the beast that is traditional fast fashion while also reimagining what a slower, more sustainable fashion industry can look like.
How have your roots/culture impacted your view on sustainability?

As a South Asian woman, my roots have deeply informed the way I see sustainability as not something we can necessarily buy, but a mentality, mindset, or lifestyle. Coming from a lineage of farmers on my maternal side, I recalled my grandfather's deep sense of stewardship over land. My grandmother was an amazingly skilled artisan–from embroidery, beading, crochet–you name it. This made me appreciate the importance of repair and longevity in the things we both create and consume.

When it comes to my work of "re-imagining" the fashion system, I always say–sustainability isn't about reinventing the wheel, but following the leads of cultures that have always had symbiotic relationships with nature. South Asian culture has always had an amazing culture of artisan craft when it comes to fashion and textiles–from handloom textiles made from native ecologies, to natural dyes, to regional artisanal crafts that vary by region.
Why is intersectionality important when it comes to environmentalism?

For me, social and environmental justice are deeply tied to one another, and my origin in sustainability stemmed from a human rights lens. I always say, understanding the interconnected nature of oppression will allow us to see the interconnected nature of liberation. Historically, the environmentalism movement has been quite white-washed and has failed to center the ways in which BIPOC communities are disproportionately affected by climate change and environmental injustice, yet, are at the frontlines of solutions that underpin a more equitable future for all.

Climate justice is about getting to the root of oppressive systems–from racism, colonialism, extractivism, and more–in order to truly have a just future.
Tell us a little bit about colonialism in fashion and why it's an issue.

The fashion industry–particularly the traditional fast fashion model–is predicated on colonial values. When I say colonial values, I'm talking about an industry that has seen extraction and exploitation of resources–whether that's the natural environment or labor–as the means for financial gain.

As noted in this article from The Cut, the fast fashion industry is simply recreating, or continuing upon exploitative systems in countries still reeling from the impacts of colonization.

The history of colonization in India was largely an empire of cotton, deeply tied to fashion as well. I've written about this at length here. A critical element of India's fight for independence was boycotting cloth manufactured industrially in Britain, and promoting the spinning of khadi for rural self-employment and self-reliance instead. This is why I'm so passionate about supporting a fashion system that is decentralized, and honors localized practices and artisanal customs around the world.
How have you used your platform to advocate for garment workers?

I began getting involved with the Garment Worker Center in DTLA in 2016, which was at the forefront of a worker-led movement campaigning against labor violators. Eventually the organization passed the Garment Worker Protection Act - one of the most important pieces of policy in the landscape of labor justice today.

Beyond that, my involvement has spanned from organizing alongside the garment worker community to documenting the resistance as a photographer and journalist, showcasing the importance of building power from the bottom up.

I feel it's important to take the time to educate yourself on current issues regarding labor rights and the garment industry, here are some of my favorite accounts/resources:

Garment Worker Center
Tell us about your work in India last year.

I spent several months in India documenting fashion through the lens of farmers and artisans. Throughout my last decade in the sustainable fashion world, we've seen many stories of the violence that frames our modern fashion industry. For me, it's incredibly important to showcase and celebrate another vision of fashion underpinned by ancestral practices that showcase the deep ties between land, labor, and, ultimately, culture.
How has your work in photojournalism shaped your perspective on fashion, environmentalism, and the world in general?

I see photojournalism as a powerful tool to bring nuance to the discourse of sustainability. Sustainability isn't just something we buy our way into; it demands we look at overriding structures. That's why I love photojournalism–it gives me new insights on the realities of the industry, potential solutions, and re-orients my understanding of why I do what I do.
Tell us about your closet audit routine.

When doing a wardrobe audit, I like to take all of the clothing hangers from my closet, usually as an act of reorganization. In the process of taking everything out of your closet, you'll begin to set certain pieces aside that you don't wear much–you can then ask yourself the following: Is it because you forgot it existed? Here's your opportunity to reiterate it in your daily dressing. I like to make it a point to wear those pieces shortly thereafter.

Is it because it no longer fits/serves your style? Try to sell it on a secondhand platform or consider taking it to a clothing swap. If it's too far gone, you can consider downcycling it to rags or pillow fill or giving it to a textile recycling platform; I love ForDay's or Suay Shop for this! You can also bring back your old, unsellable Ref items back to them with RefRecycling.

Is it because it needs to be tailored or mended? Try and exercise your mending skills, using services like Hemster, or consider supporting a local tailor.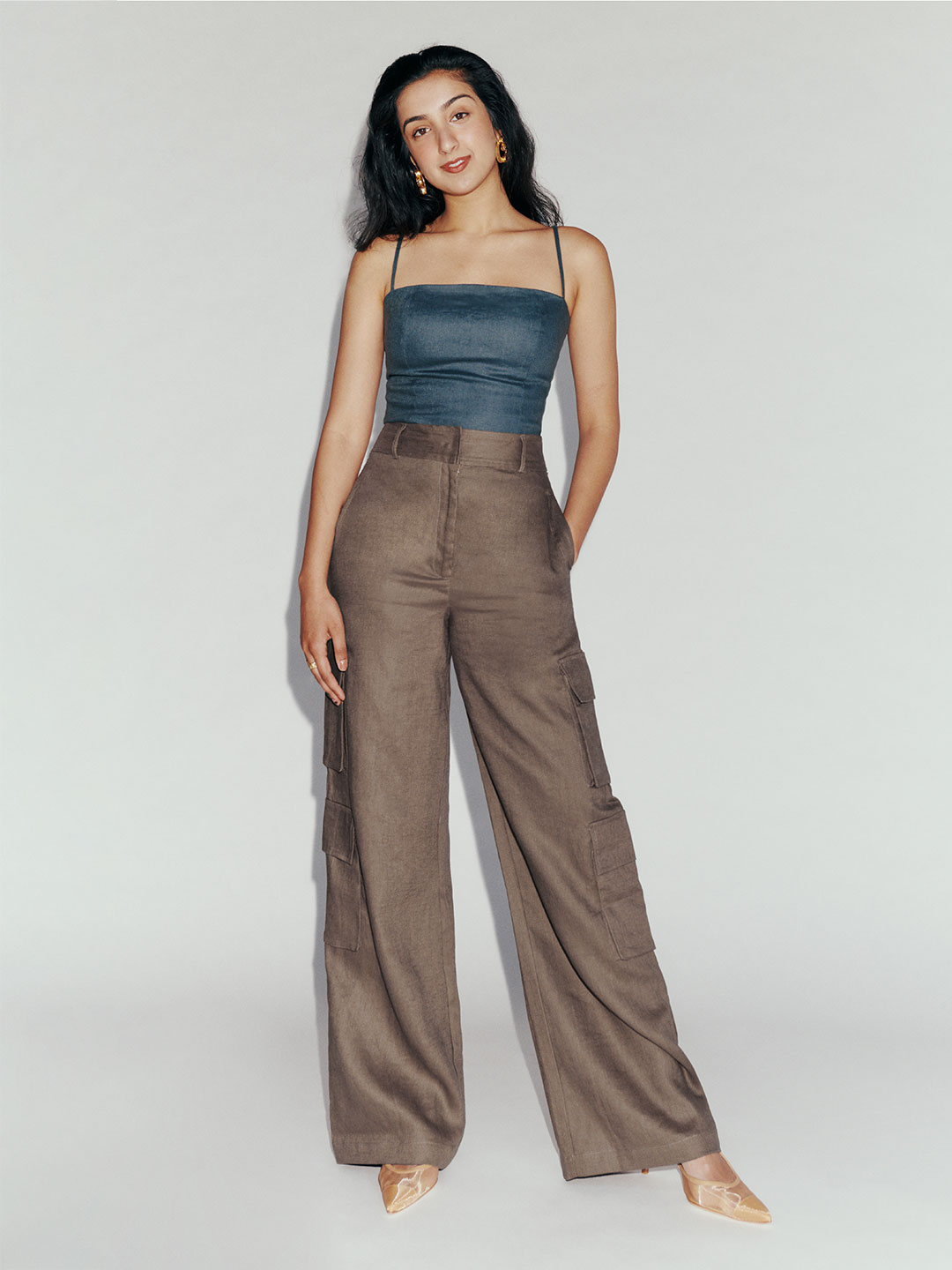 What are some projects you're working on right now?

I've been combing through all the stories I collected during my time in India and getting them ready for publication! In the next few weeks, I'll be headed to the Global Fashion Summit in Copenhagen, where I'll be the Ambassador and mentor for their NextGen Programme.
What are you most excited about?

The growing movement and, more importantly, community. Grace Lee Boggs said– 'Movements are born of critical connections rather than critical mass.'